Congratulations to these students who have made it in the 1000 Minute Club! Keep on reading!! #vanfarelementary #wearefamily #readingisfun #1000minuteclub

Our third graders are hosting a service project for our school. Please see the attached letter for details. This letter will also be sent home with students. If you are able to donate and help out our third graders, they would appreciate it. #wearefamily #vanfarelementary #community #spreadjoy #kindness #serviceproject #LeaderInMe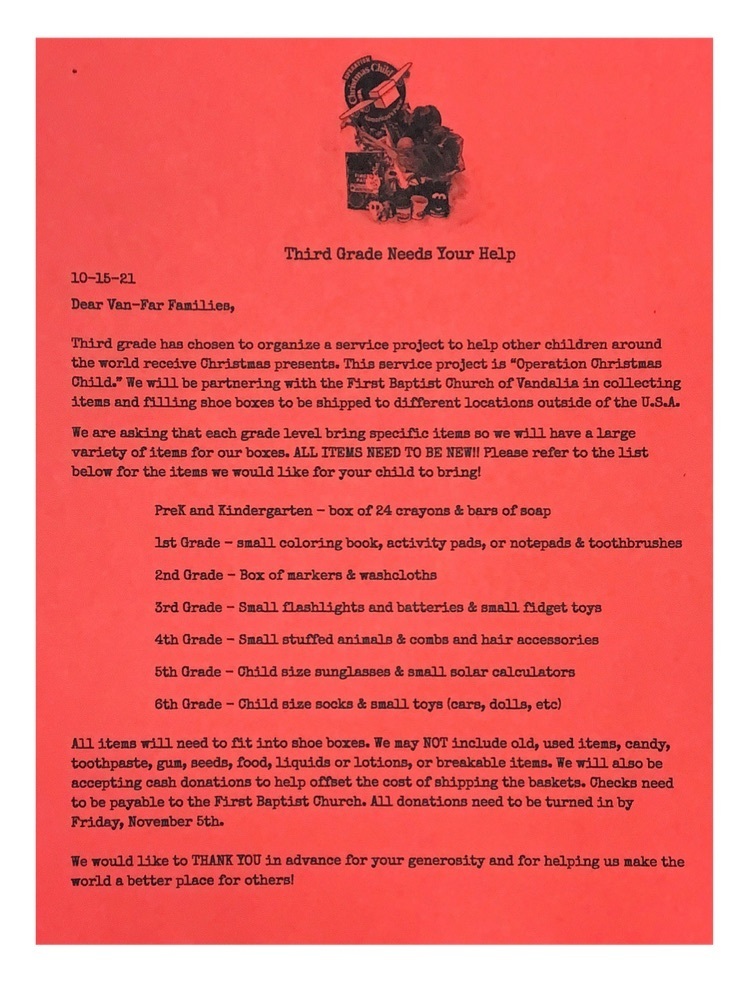 Happy Missouri Day! Missouri Day is an observance in the U.S. state of Missouri, currently held on the third Wednesday in October. Created by House Bill 122 in 1915, Missouri Day is set aside to "foster love for our state's history and to teach rising generations of boys and girls the glories of Missouri." Wikipedia What is your favorite thing about the great state of Missouri? Art, Food, Cultures, Places to Visit, Hidden Treasures, Sports, etc. Share with us in the comments below! #MissouriDay #NationalMissouriDay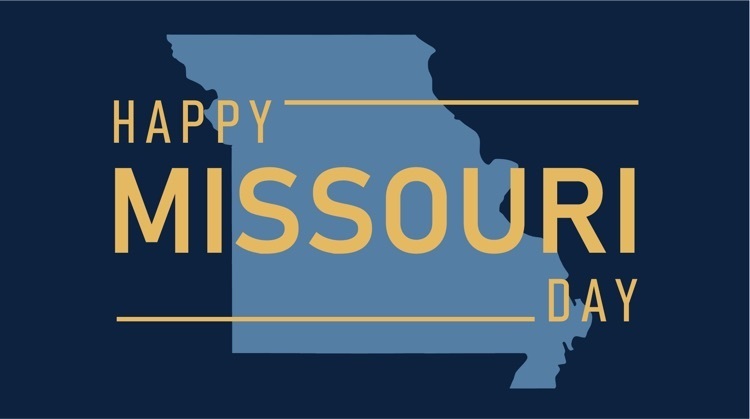 Mark your calendars for November 9! We will have an informational meeting on the need for foster care in our area. Holly Stotler from MO Division of Social Services will be here to present us with this information.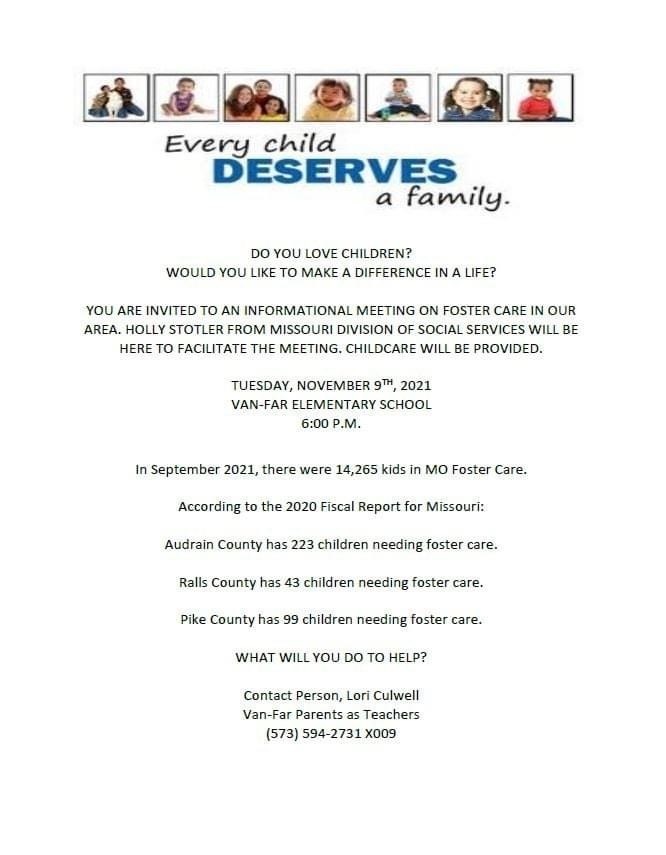 Parent-Teacher Conferences are Monday, October 25. Your child's teacher will confirm your scheduled appointment time. If you have any questions please call the school office or email your child's teacher. We are looking forward to seeing you on Monday! #vanfarelementary #onetribe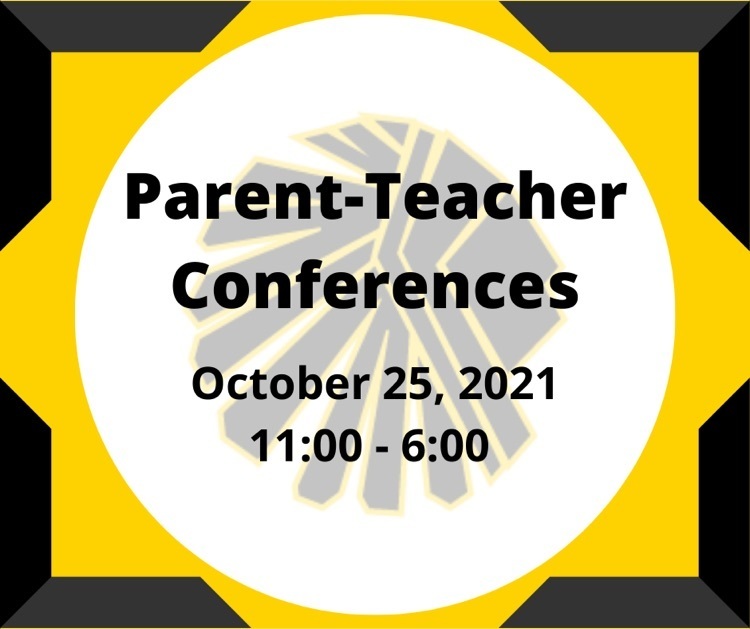 Congratulations to our leadership highlights! Thank you for demonstrating the 7 Habits in our school! We are proud of you! #7habits #vanfarelementary #wearefamily #leadership #LeaderInMe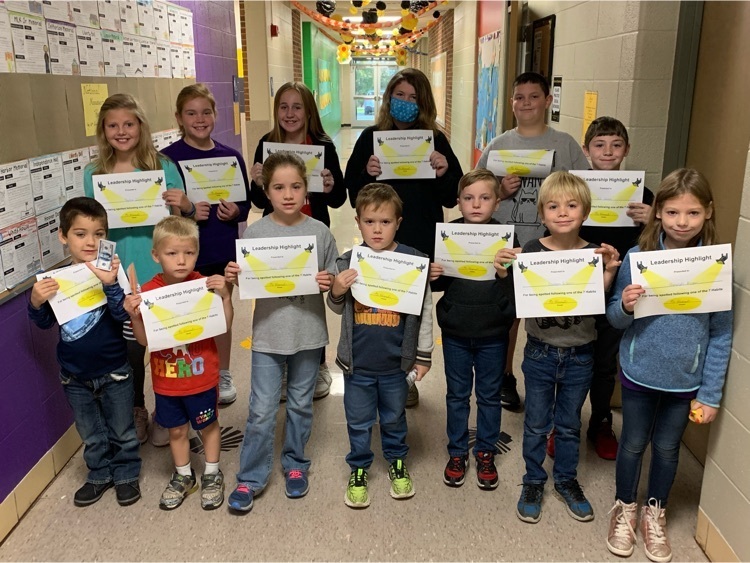 Van-Far Elementary Absentee/Retake Day Picture Day is: Friday, October 22, 2021 Wagner Portrait Group will be at school to photograph any students who were absent on the initial picture day or any student that needs his/her picture retaken. If you are having a picture taken as a RETAKE, please make sure your student returns their package in its entirety, including the package insert sheet, to the photographer on retake day. (Feel free to attach a note to describe what you'd like us to do differently.) FOR ABSENTEE STUDENTS- CLICK HERE TO ORDER
https://bit.ly/3yKusn1
www.WagnerPortraitGroup.com
Online Pre-Order Password: 8A5Q6R8 Can't order online or have other questions? We are happy to help! 314-567-5900 or 1-800-444-7986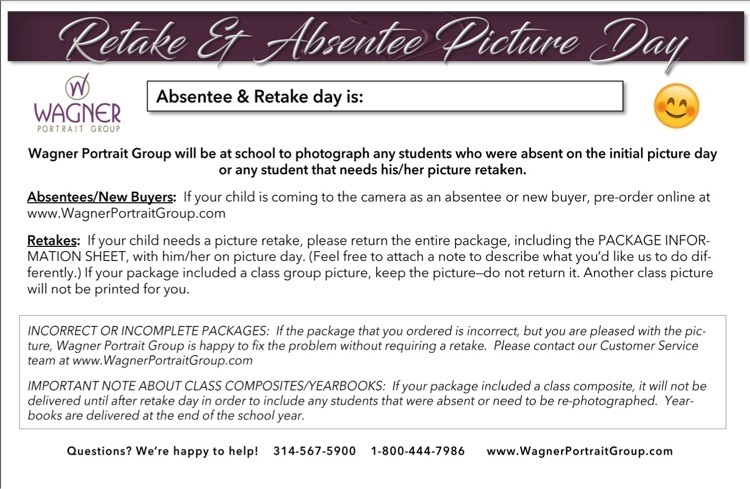 We will be doing Retake pictures and Senior Personality pictures on Wednesday, October 20th. Students coming for their first picture of the year, can order online:
https://inter-state.com/order
. You will need to use the order codee: 60012G To avoid shipping fees pre-orders need to be placed by the day after picture day. Senior photos will receive a proof-they will not use this code for ordering. Seniors need to make sure they have all items they would like to use in the picture ready to go prior to their assigned picture time. If you are wanting to include a jersey or an item you currently don't have in your possession, do not wait until picture day to arrange to get those items. Please feel free to contact the office if you have any questions.

Good luck to our Lady Indians tomorrow in the District Championship!!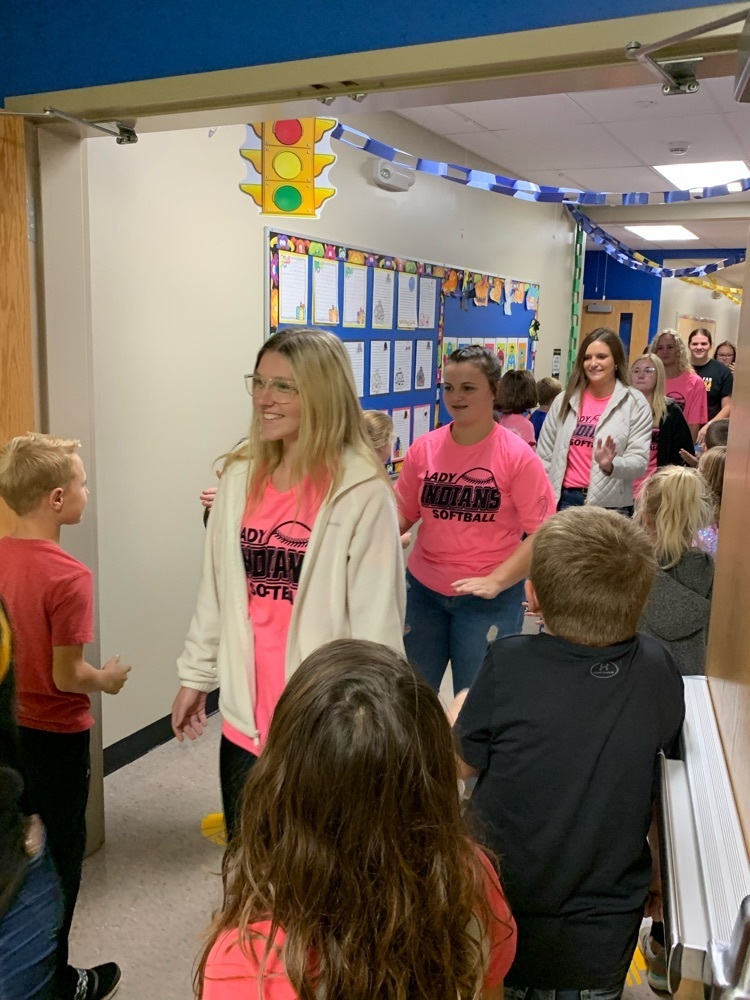 The HS Softball District game tonight vs. Silex is being postponed until Saturday at 1:00 p.m.

Are you a Crankenstein?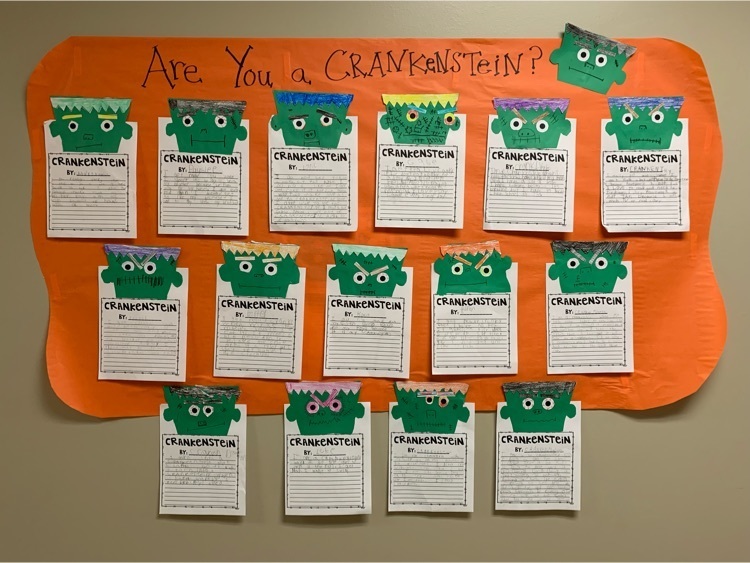 Reminder that the Blood Drive is going on today at the High School from 2:00 p.m. to 6:00 p.m. We hope to see you there for a great cause!

Our students in 1st-6th grade have a goal of reading 100 minutes each week. Reading minutes are tracked by a paper chain. Once students read 1000 minutes, they earn a keychain and a spirit stick. They also are added to the 1000 minutes club. Other incentives are reached at 1000 minute intervals. Congratulations to these individuals who have already read 1000 minutes! #vanfarelementary #wearefamily #readingisfun #1000minuteclub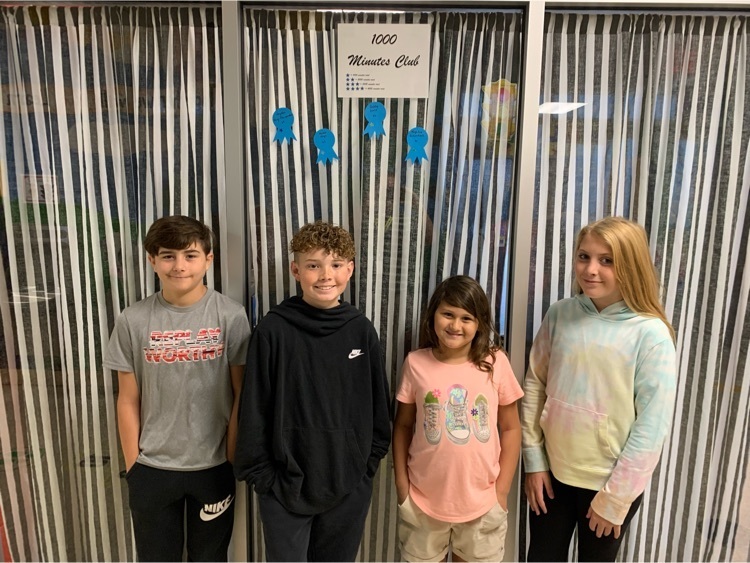 Be sure to check out Facebook to see our leader highlights this week!

Don't forget about our Parents As Teachers group meeting tonight about fire safety. We will meet at the fire station at 6:00. Looking forward to a night of fun! See you then!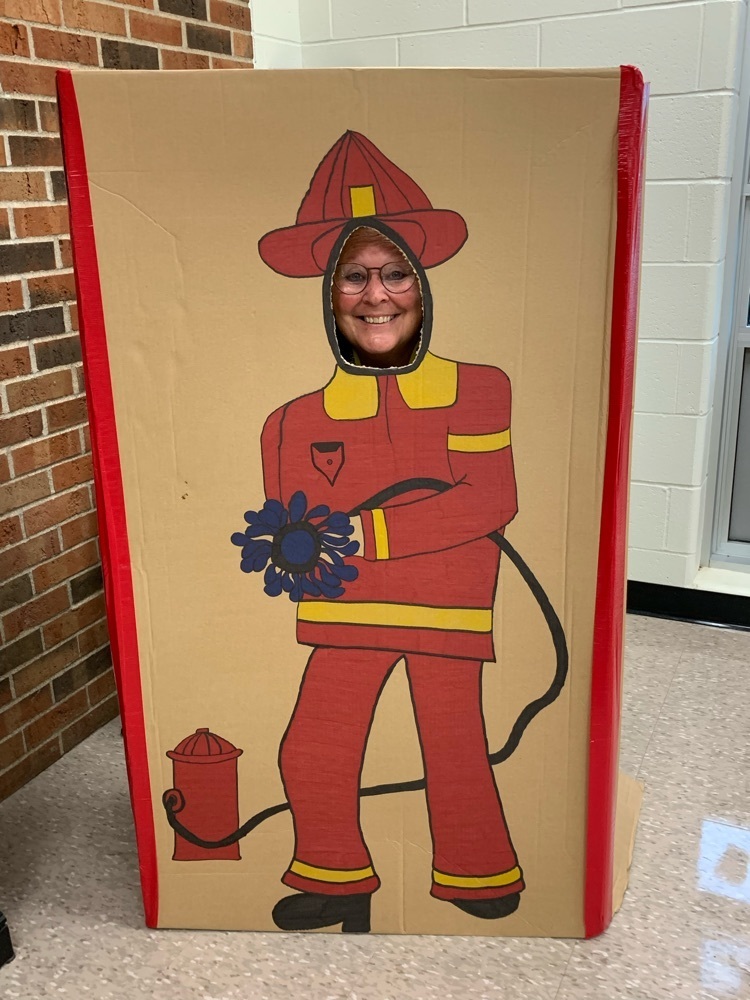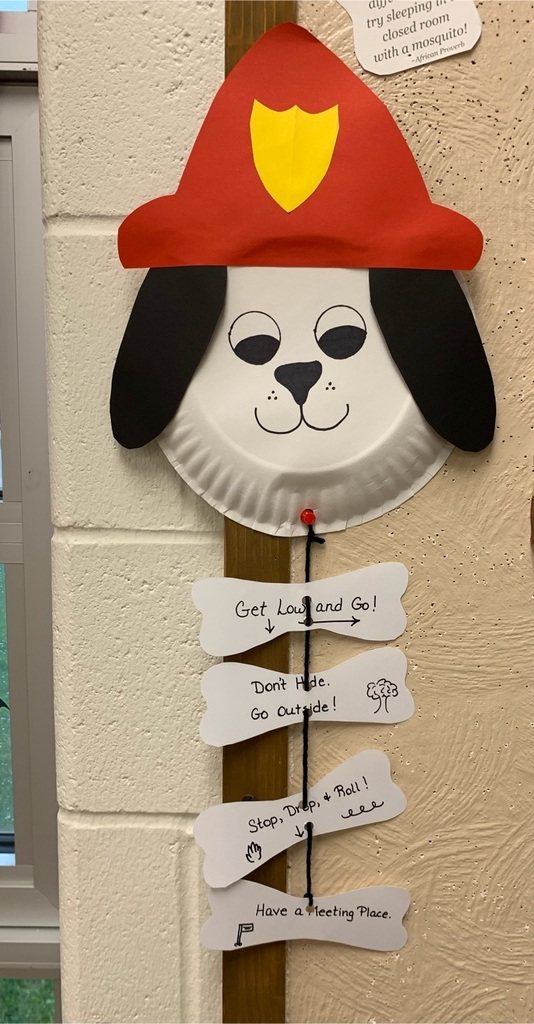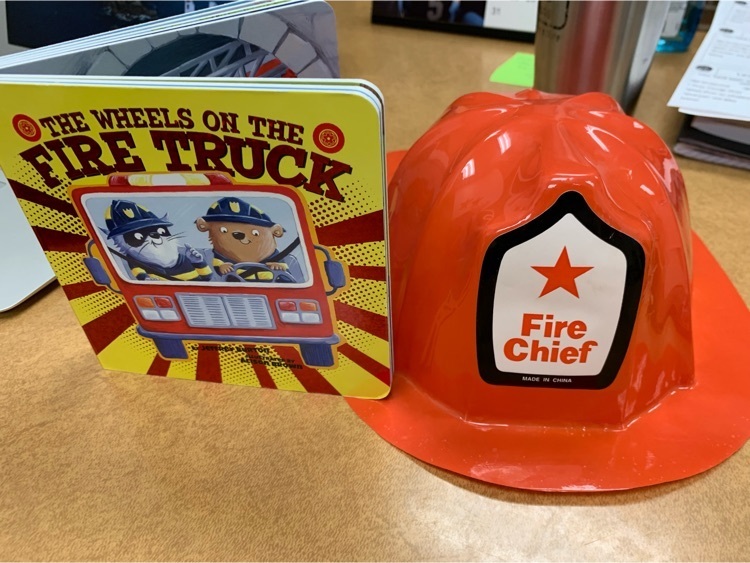 There are no Vo-Tech classes at Hart Career Center on Friday, October 15th. VoTech students will not need to report to the high school until 11:00 a.m.

The Cross Country meet at Clopton has been cancelled for tonight as well.

The JV Football game tonight against MMA is cancelled.

Bus 1 will run about 25 minutes late today on the afternoon route. Please call the office if you need to change your child to a pick up. Sorry for the inconvenience!

The HS Softball game tonight at Clopton is postponed.