Summer School begins tomorrow, June 1 and will run through June 24. Summer school operates on a five day week, Monday-Friday, from 8:00-3:00. Breakfast and lunch will be served daily for free. Breakfast is served from 7:30-8:00. A menu will be sent home on the first day. Tuesday's breakfast - Cereal with Cinnamon Toast, Fresh Fruit/Juice, and Milk Tuesday's lunch - BBQ Rib on Bun, Garden Salad, French Fries, Fresh Fruit, Milk Transportation routes have been posted on our Facebook page and webpage. Routes are not the same as the regular school year so you will need to review those. Please allow us extra time the first week as we navigate and finalize routes for summer school. We are looking forward to seeing those registered for summer school tomorrow morning!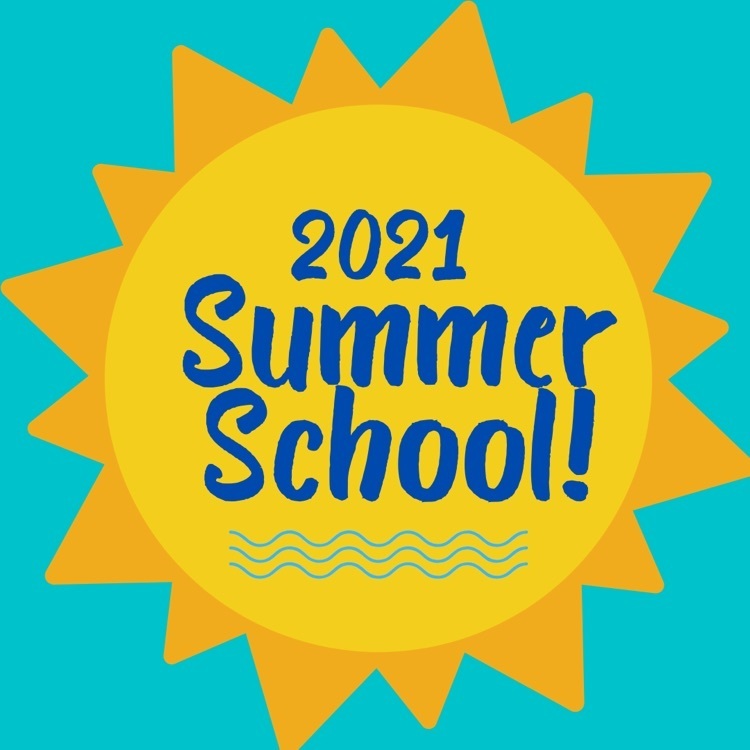 Happy Last Day of School!! Tomorrow is the last day of school. Our K-2 awards program will begin at 8:15 and the 3-6 grade program will begin at 9:45. We ask that guests be limited to 2 people each. Lunch will be served at 11:30 and dismissal will be at 12:30. See you tomorrow!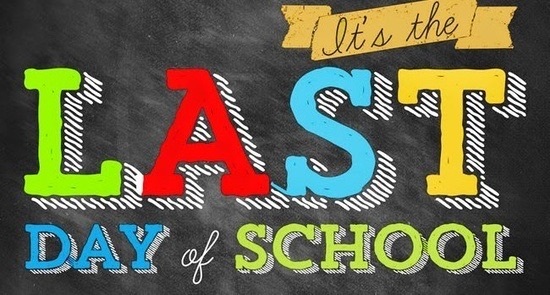 Thank you Vandalia Masonic Lodge for donating another set of bikes this semester! Students who completed read and respond weekly and scored on grade level or above on their reading tests, were entered into a drawing for a chance to win one of these bikes. The winners are Harrison Wright and Abigail Perkins. Congratulations! #reading #thankful #communitysupport #onetribe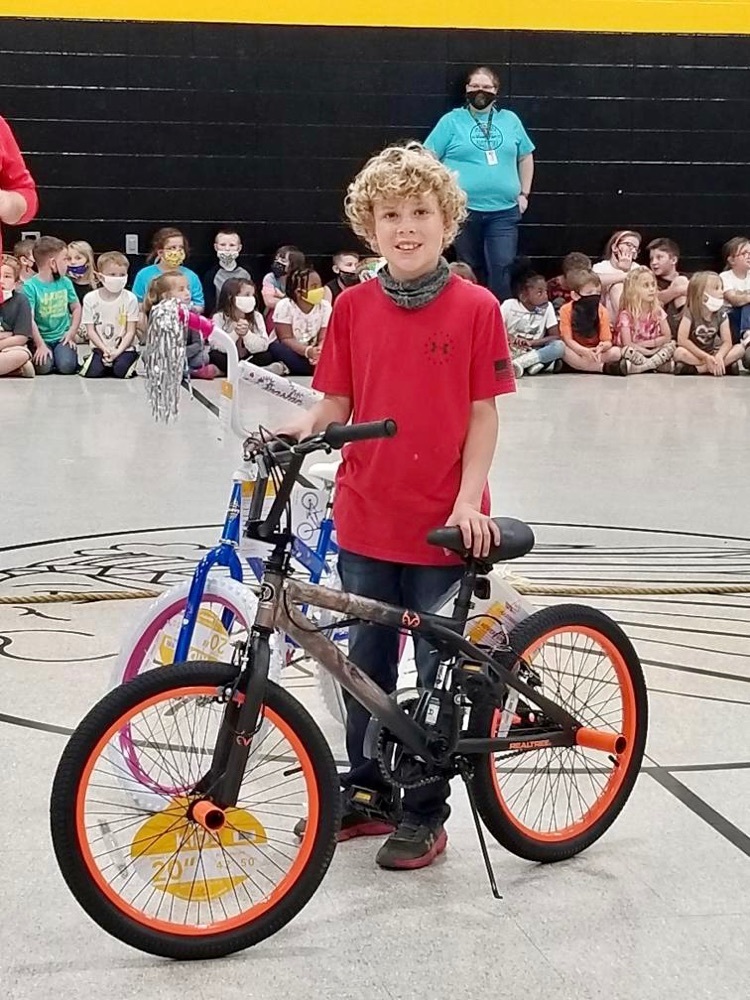 Tonight was our preschool celebration. The student did a wonderful job singing and earning their awards. We present to you the Class of 2034!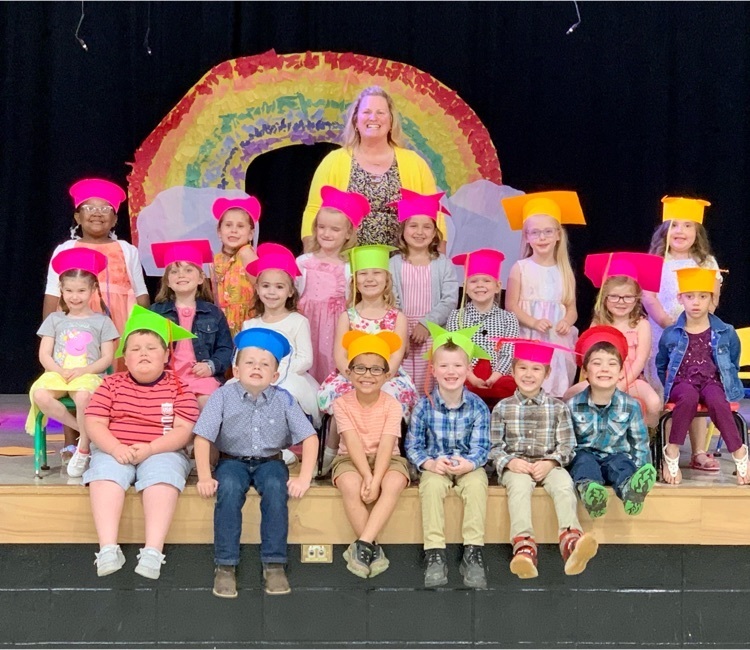 The class of 2033 wearing their class t-shirts with their handprints. This has been a tradition for many, many years. Also pictured with them are the 6th grade kindergarten helpers.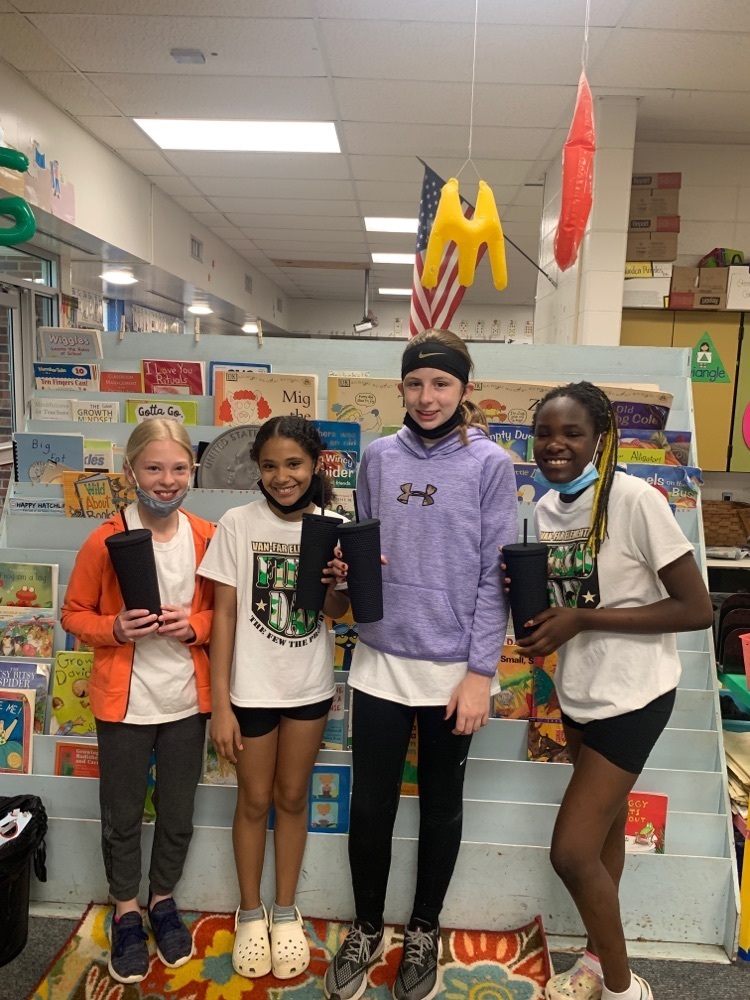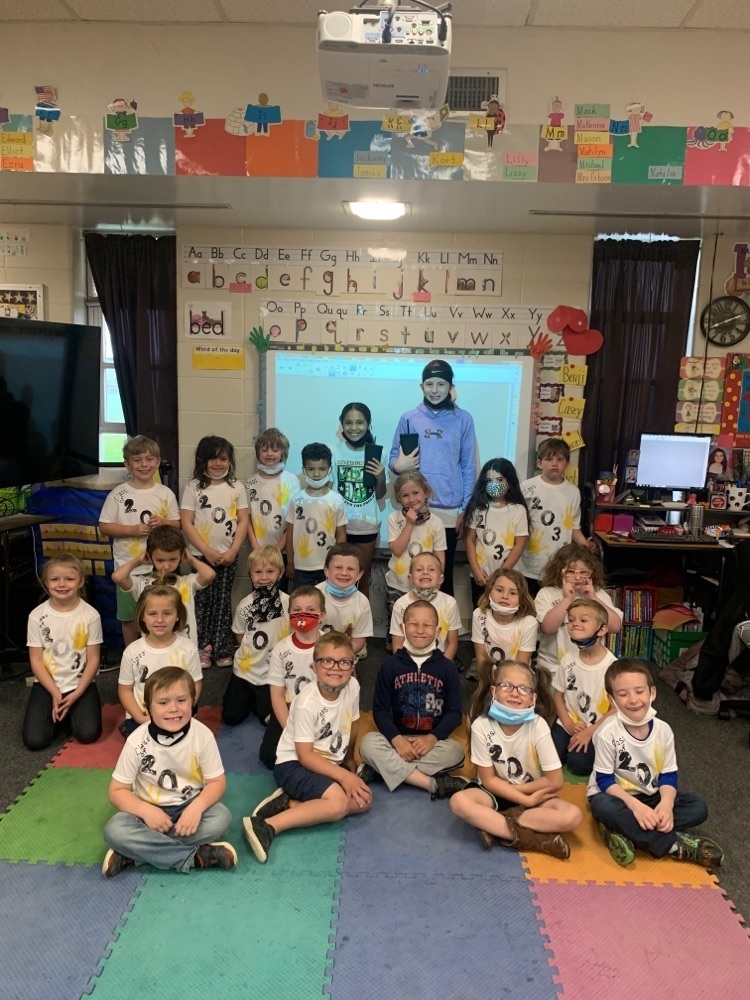 8th Grade Awards and Promotion are Wednesday night at 6:00 p.m. You must have a ticket to enter. 8th grade students are receiving their 8 tickets today during their 5th period class. Doors will open at 5:15. Please check with your students when they get home this evening as they will only receive one set of tickets. The Spring Athletic Banquet will follow 8th grade awards at 7:30 p.m. Have a great day!

The District Baseball game tonight at Silex is postponed until tomorrow night, still at 4:00 p.m.

We are collecting Ipads from all students grade 7-12 tomorrow, Friday, May 14th. Students need to return their Ipad, case, cord, and charger. If they are damaged or lost, you will need to pay for replacement. Screen replacement is $35, a charger is $22, the case is $25 and a cord is $17. Ipad replacement is $309. The JH Hi-Bye Dance is Friday, May 14th from 6:00 p.m.-8:00 p.m. Students must be in good standing, all library and lunch fees paid, and Ipads accounted for to enter. Have a great day!

Graduation Practice is Friday morning at 8:00 a.m. Graduates must be in attendance. We have been watching the weather all week to determine whether we will be able to hold graduation outside. The percentages of rain on Saturday and Sunday do not look favorable still at this time, so in order for families to plan accordingly, we will be moving graduation indoors to the HS Gym. We are increasing the tickets to 12 for each graduate. You will need a ticket for every person entering. Children age three and under will not need a ticket. If you know your family will not need 12 tickets, please let your student know so they may share any extras with their classmates. We will do a live stream of the graduation for those that cannot attend. Graduates need to park in the bus loop and arrive by 1:00 p.m. Front doors will be open at 1:15 p.m. for parents and guests to enter. Have a great day!

Bus 6 will run late today on the afternoon route. Please call the office if you need to make changes to your child's transportation.

Library Books are due tomorrow.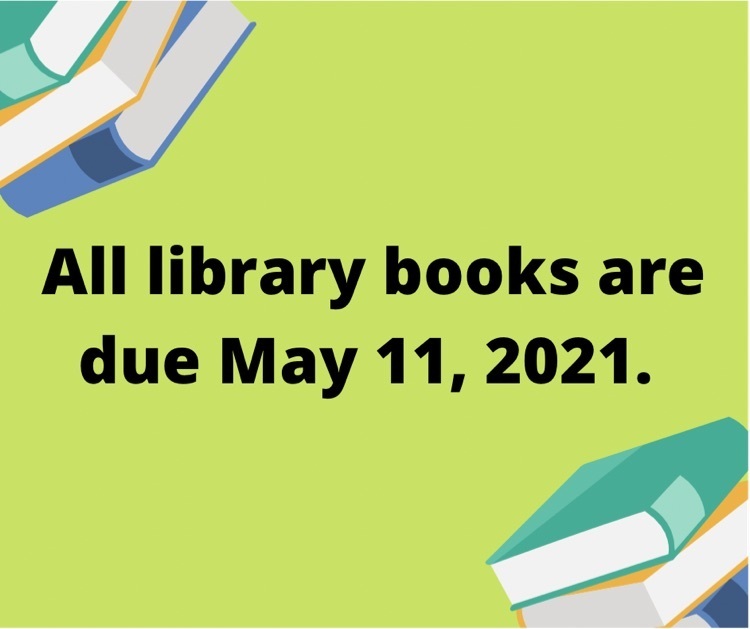 We will collect the seniors' Ipads, chargers, and cords tomorrow (Tuesday, May 11th) first thing in the morning. Please make sure to bring each of these items with you tomorrow. Any damaged or lost items will need to be paid for prior to the class trip on Thursday. As we look towards the weather for the weekend, we are planning for an outdoor graduation ceremony with no restrictions. If weather does not allow us to be outside, we will move to the HS gym for the ceremony with each graduate receiving 10 tickets for guests and will do a live broadcast on Facebook. Students will receive those tickets on Friday at graduation practice at 8:00 a.m. Please feel free to call the office if you have any questions.



Bus 10 will run late today on the afternoon route. Please call the office if you need to change your child's transportation.

May/June Important Dates for Elementary: May 3-7 - MAP Testing May 7 - 6th Grade Visit Jr. High during school day May 10-14 - MAP Testing May 10 - School in Session May 12 - GATES/4Sight Assessment May 14 - Last Day of Read and Respond May 18 - Track/Field and Park Day - Students need a home lunch May 18 - Preschool Celebration, 6:00 May 19 - Jump Rope for Heart Celebration May 20 - Preschool Park Day May 20 - Awards Assembly K-2 @ 8:15, 3-6 @ 9:45, 2 guest limit per student May 20 - Last Day of School, Dismiss at 12:30, Lunch is served June 1-24 -Summer School

Bus 8 will run late today on the afternoon route. Please call the office if you need to change your child's method of transportation.

May 3-7 is Teacher Appreciation Week. Show your teachers how much you appreciate them by writing an encouraging note, bringing them their favorite caffeinated drink or candy, drawing a picture, or sharing a fond memory. #thankateacher #weloveourteachers #vfteachersarethebest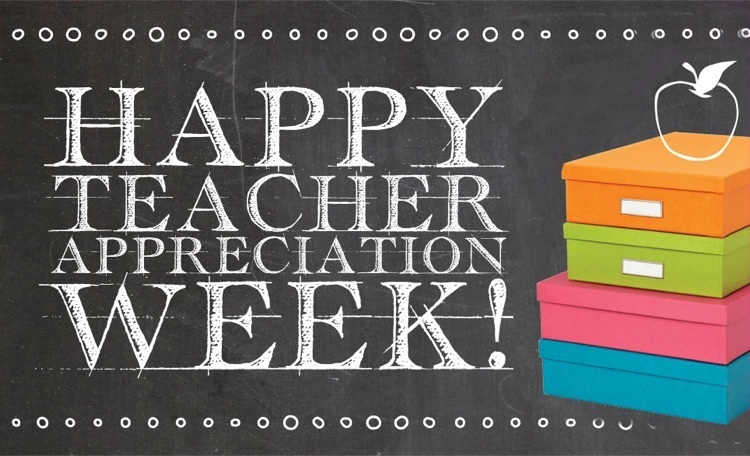 Our 3rd-6th grade students begin MAP testing this week. The schedule is shown below for specific days and times of testing at each grade level. Encourage your child to do their best! We will rock the test!

Reminder: School is in session Monday, May 3 and Monday, May 10. See you tomorrow!