"Something very magical happens when you read a good book." J.K. Rowling What is/was your favorite children's book? Let us know in the comments.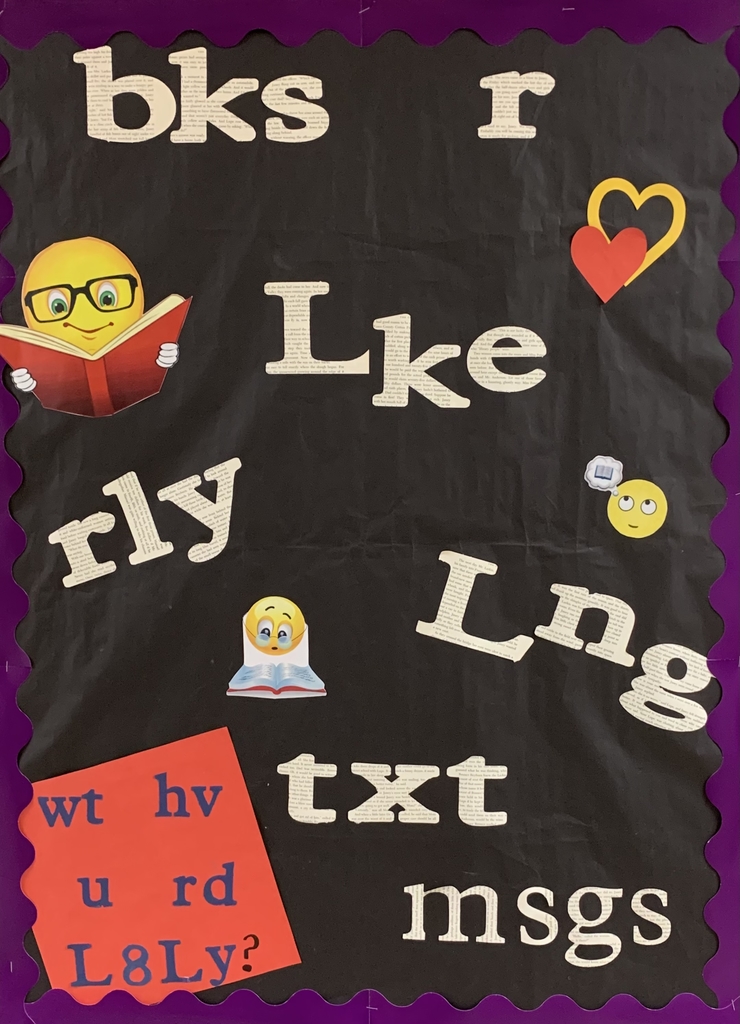 The Children of the American Revolution (CAR) society is hosting a service project. They are collecting used and unwanted crayons for recycling. Donating is easy! All brands and conditions are acceptable and there is no need to remove wrappers. Crayons can be dropped off at the elementary school or the Vandalia Library. Thank you for helping us with our service project!

Our second graders have been studying about Martin Luther King Jr and his famous I have a dream speech. They have learned a lot of facts about who he was and why we have a day to remember and honor him. Pictured is a sample of their work.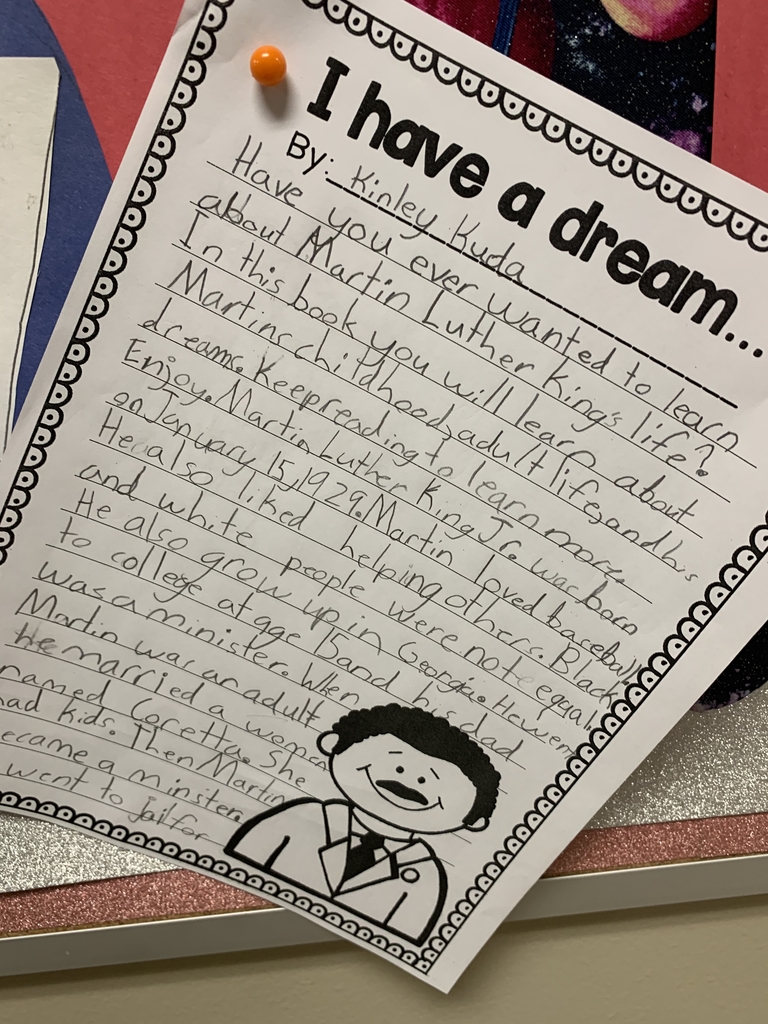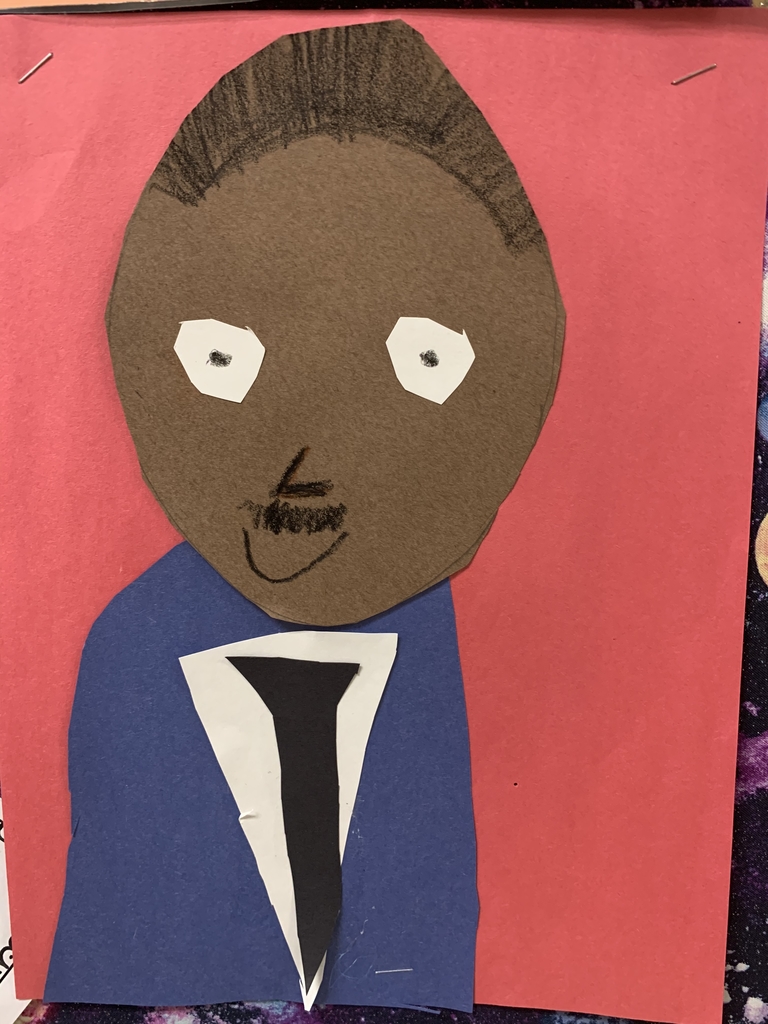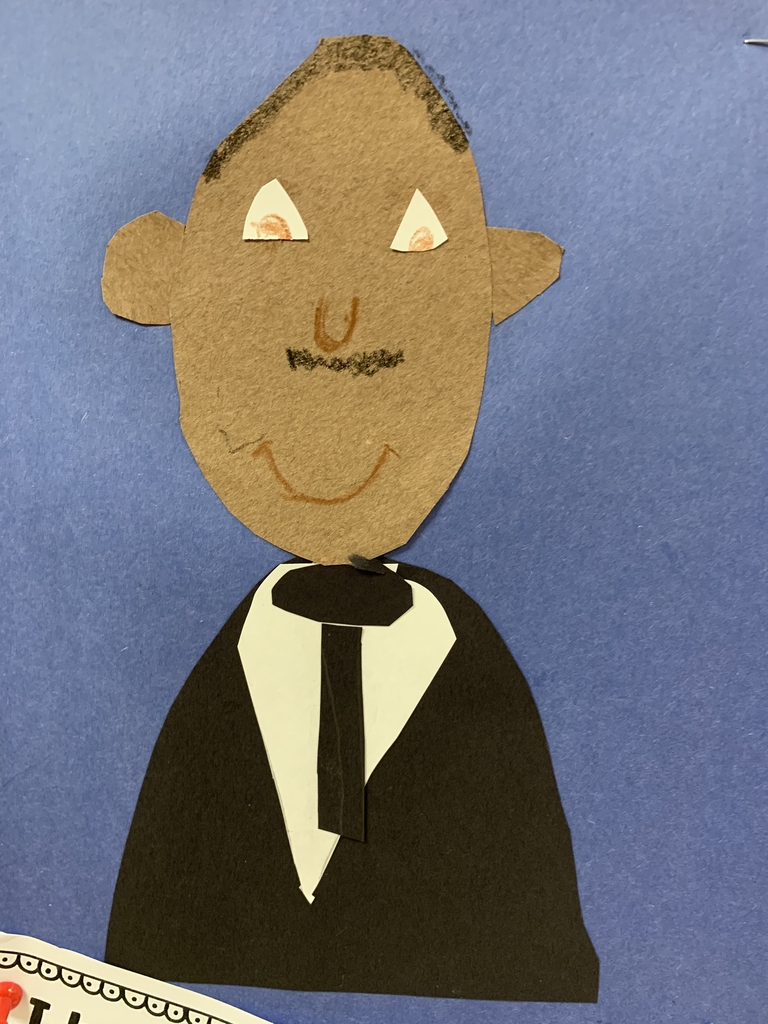 Remembering the life of Dr. Martin Luther King Jr.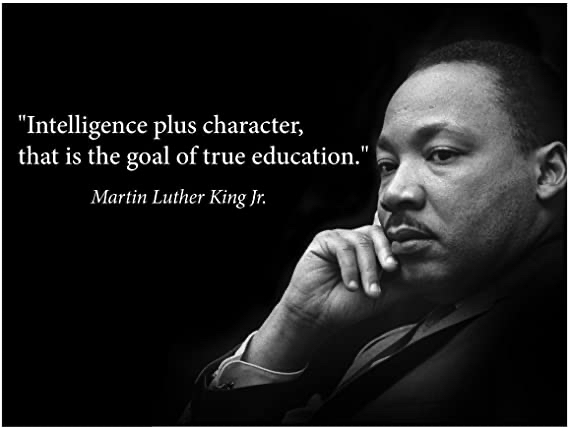 Thank you Vandalia Masonic Lodge for the donation of the bicycles! Students who complete their read and respond weekly are entered into a drawing for the bikes. The recipients for first semester are Cooper and Layla! Congratulations!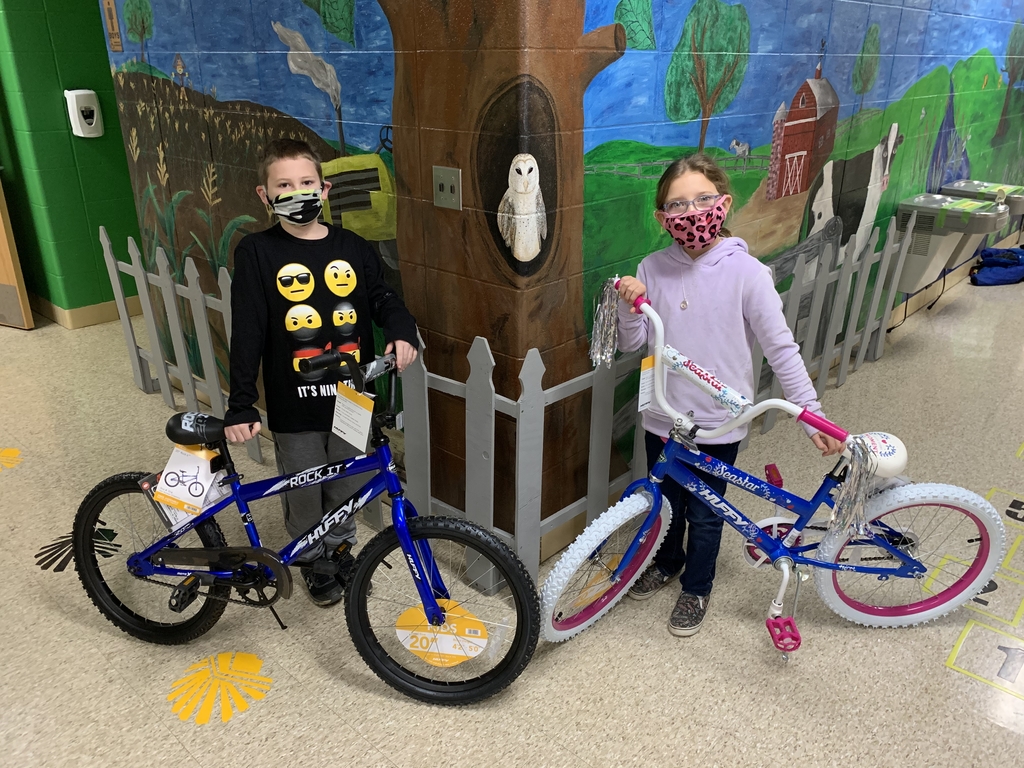 Mexico Schools are closed today so there will be no Vo-Tech classes at Hart Career Center today.

It's time to order your 2020-2021 yearbook! Orders can be placed online or sent to school. Orders are due by February5, 2021. See order form for more details.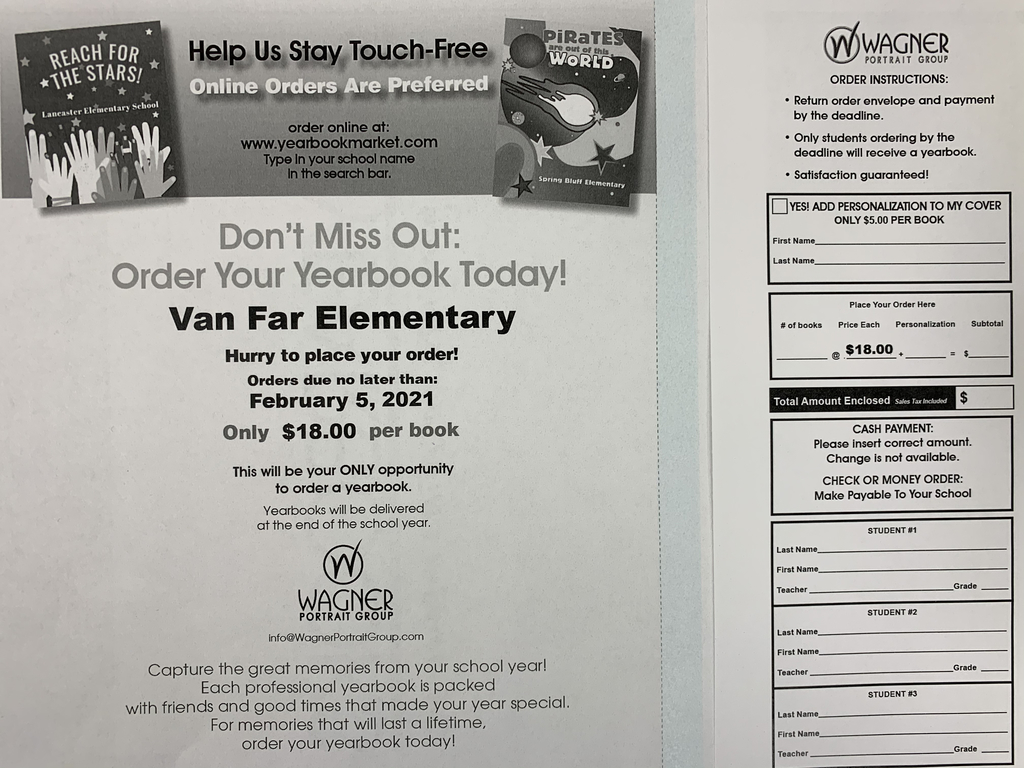 Our lost and found is growing!! If your child is missing any type of clothing, coats, hats, gloves, etc. remind them to check the lost and found across from the office. If you see something in the pictures that belongs to your child, call the office and we will get it to them. Items left at the end of the week (Friday) will be donated to kids in need.

Elementary Menus for January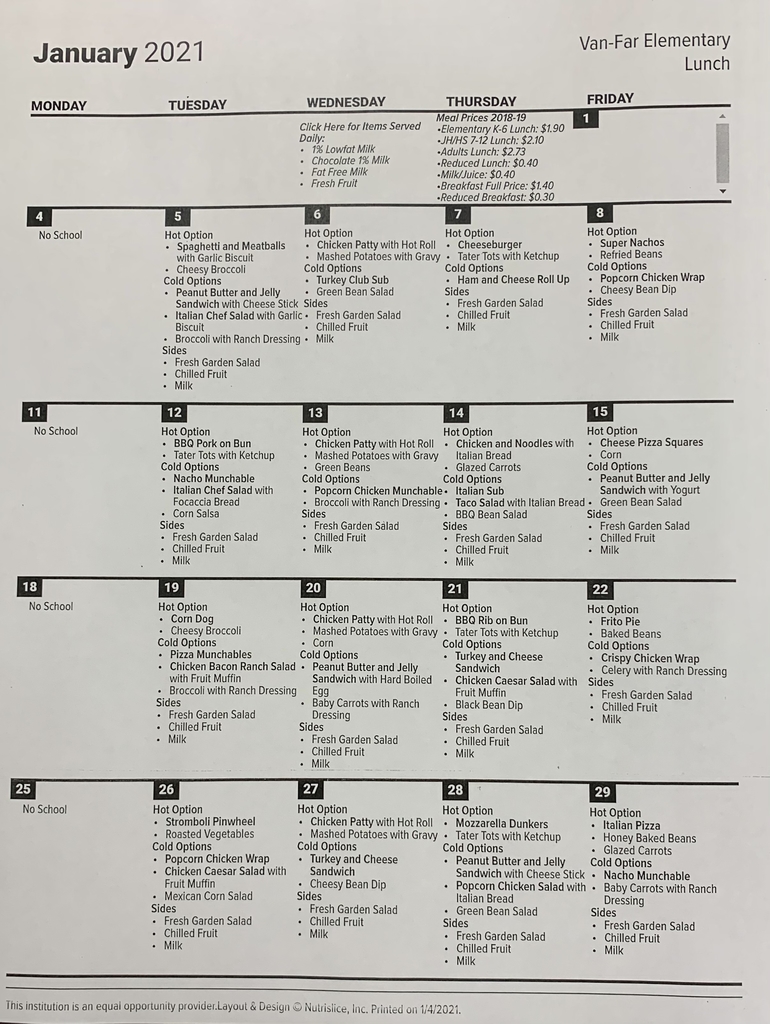 We hope you had a wonderful break. We are looking forward to our students and staff returning tomorrow, January 5, 2021. The mask mandate is still in effect so please make sure your child has one for school. If you child needs a mask, we will have some available in the office. It would be a good idea to make sure face coverings and water bottles have been washed prior to school resuming. Our second quarter will officially end on January 13, 2021. We are looking forward to the second half of the school year and a successful 2021! See you tomorrow!

HS Girls and Boys Basketball games today at Calvary and Community are cancelled for today. We will let you know when we have a rescheduled time/date. Have a great day!

Wishing you and your family a safe, healthy, and prosperous new year! May your year be filled with new adventure, accomplishments, and learning! Happy New Year 2021! #happynewyear #2021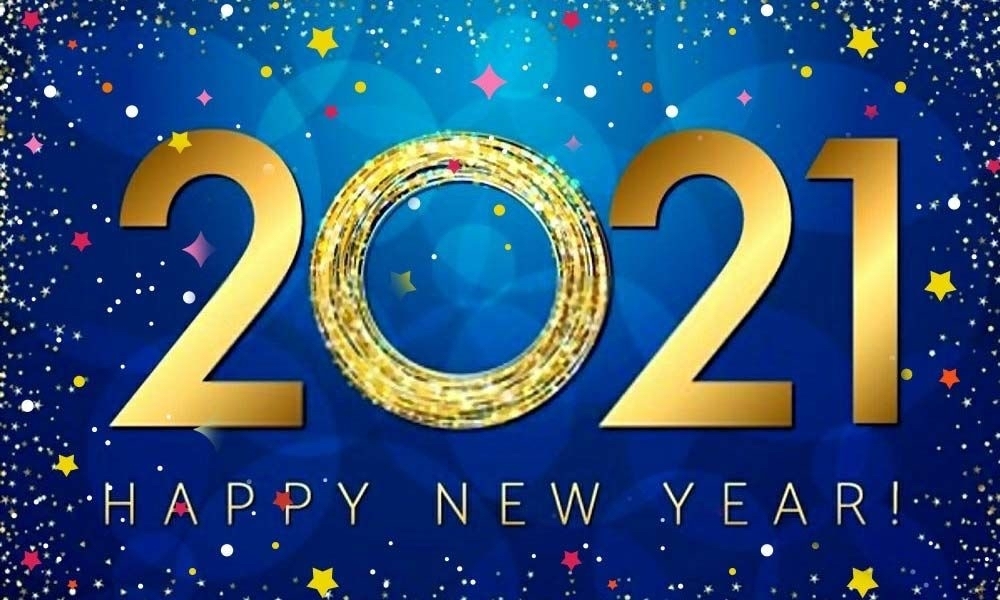 Wishing you a Merry Christmas Day! Hope your day is full of family and fun. Many blessings to all of our Van-Far Community!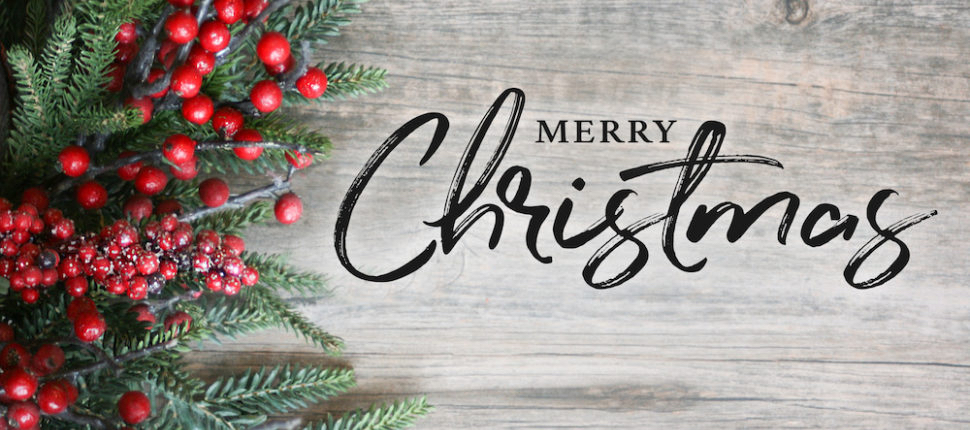 Madison Shelton read all 12 Mark Twain Nominees two years in a row achieving the Mark Twain Hall of Fame for Van-Far Elementary. Way to go Madison! Your love of reading and dedication is something to be proud of!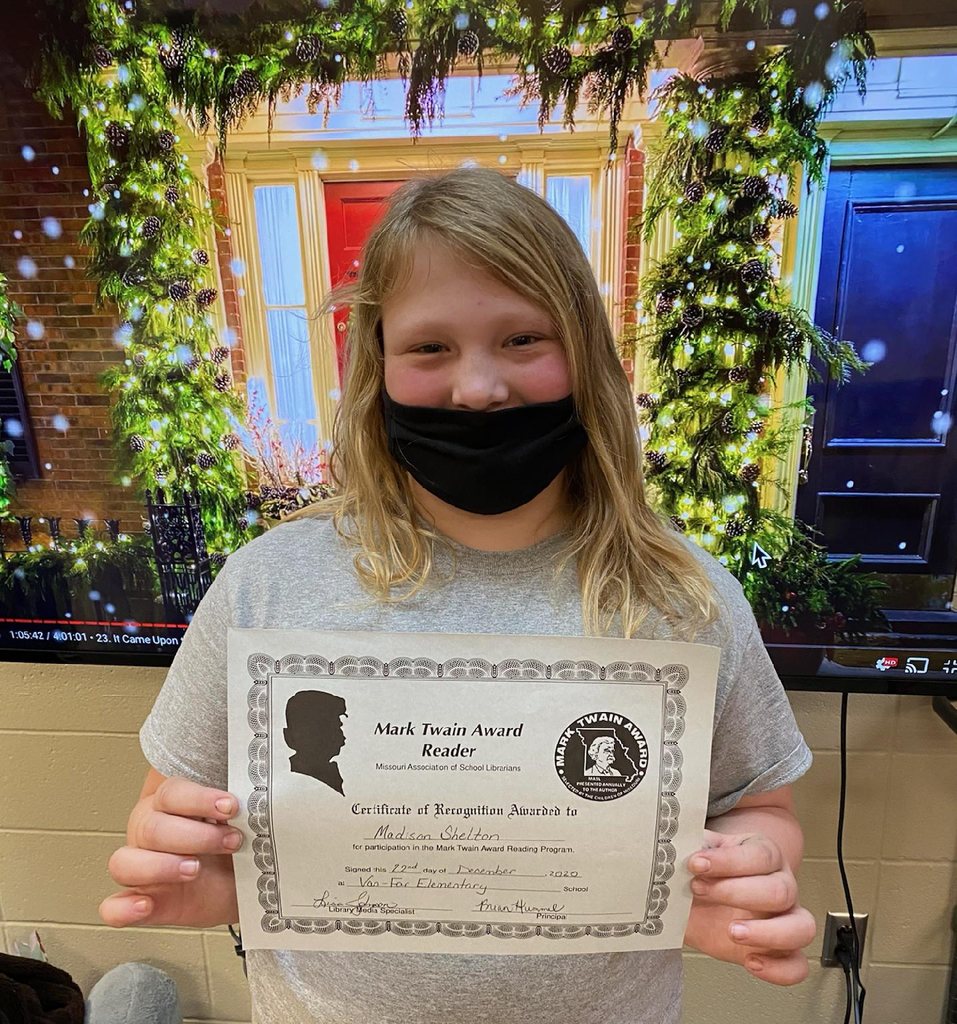 Merry Christmas from Van-Far Elementary!! Have a wonderful break!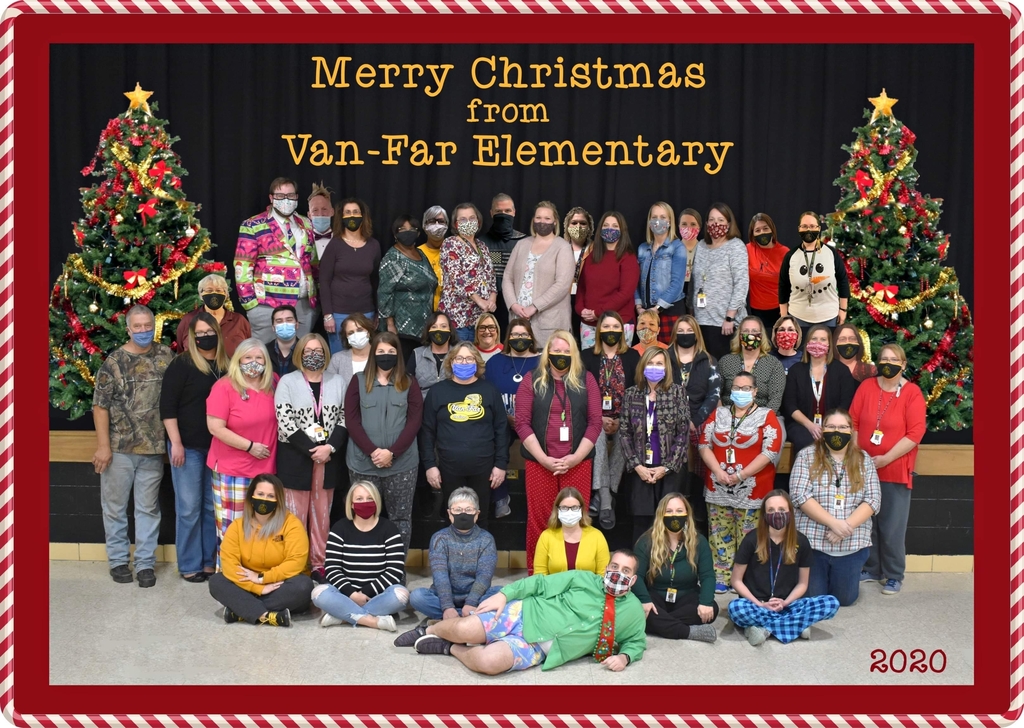 Students in third grade were learning how to measure perimeter and area. They had a variety of shapes on the floor to measure to demonstrate their understanding of perimeter and area. What a fun way to learn! #math #handson #learningisfun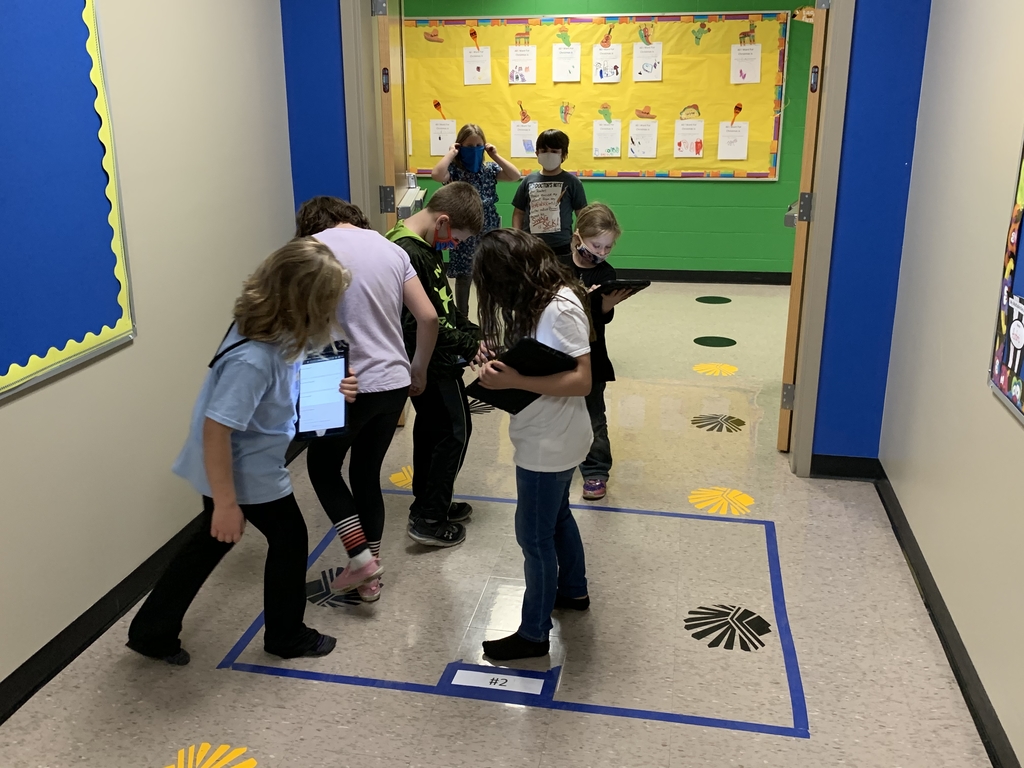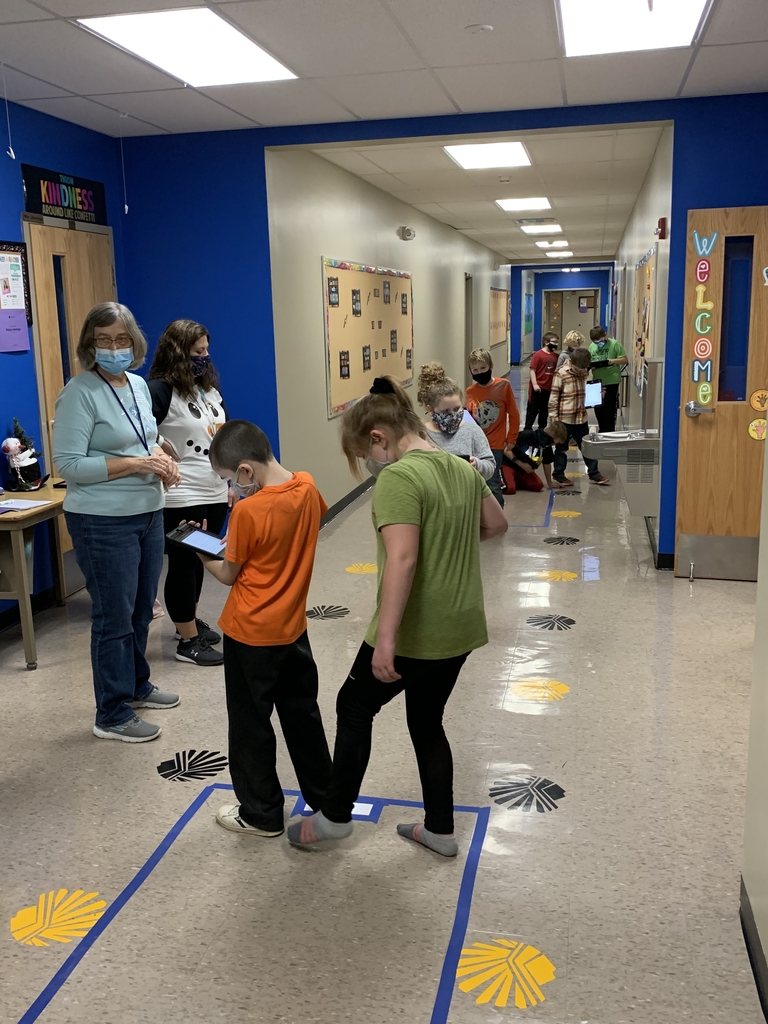 Our first graders made cinnamon ornaments. They were learning to read a recipe and use measurement skills to make the ornaments. It was a fun experience and they smell so good!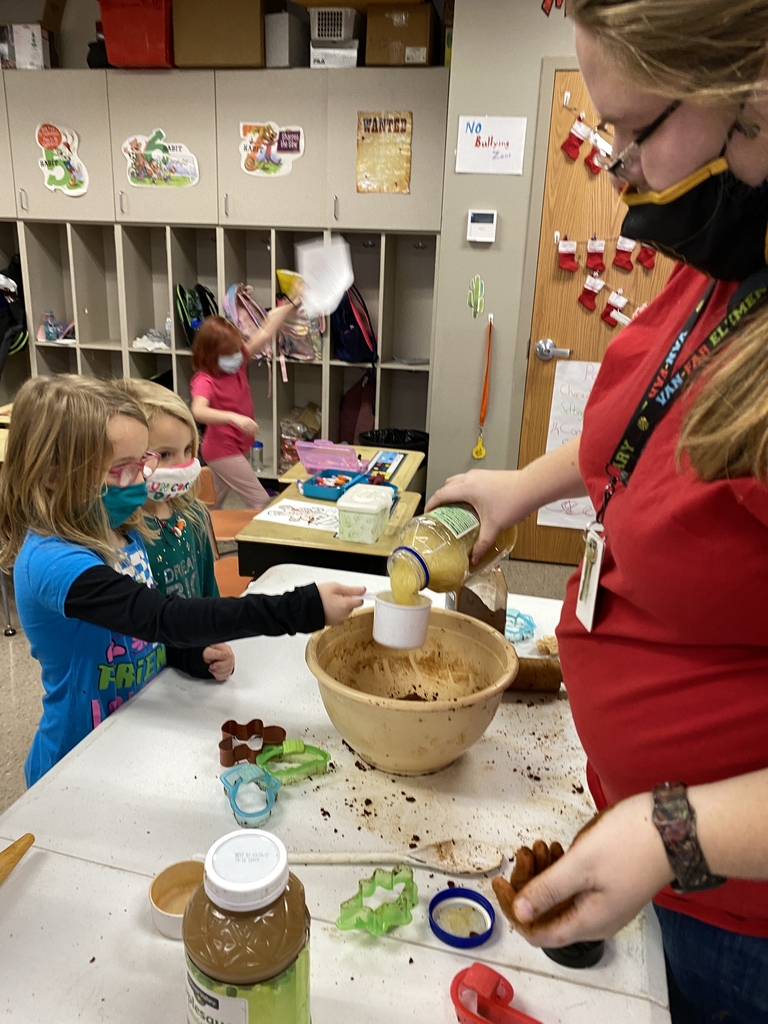 Fifth and sixth grade students explored, created, and problem solved in the STEM lab during library class. They had a great time with these hands-on activities.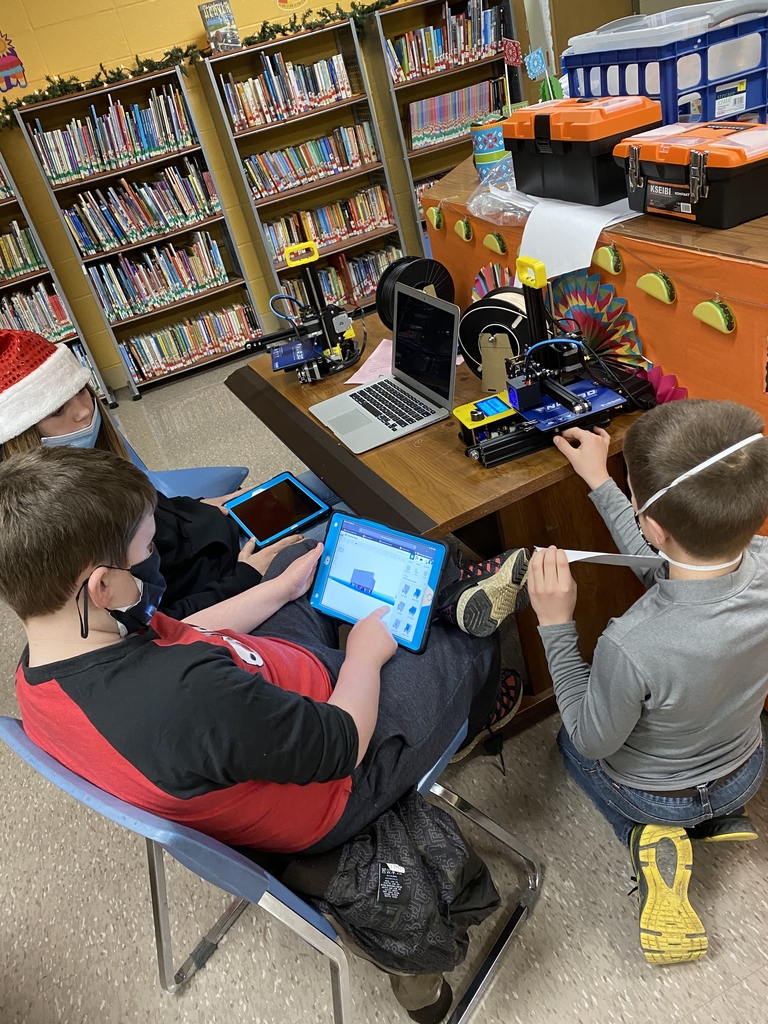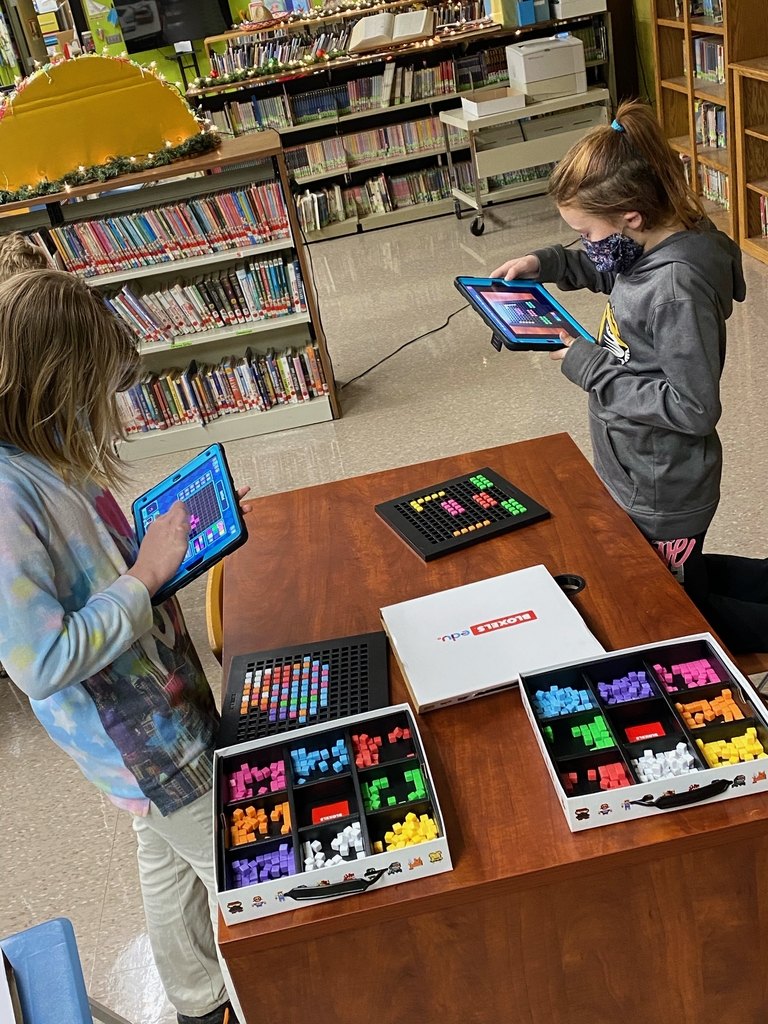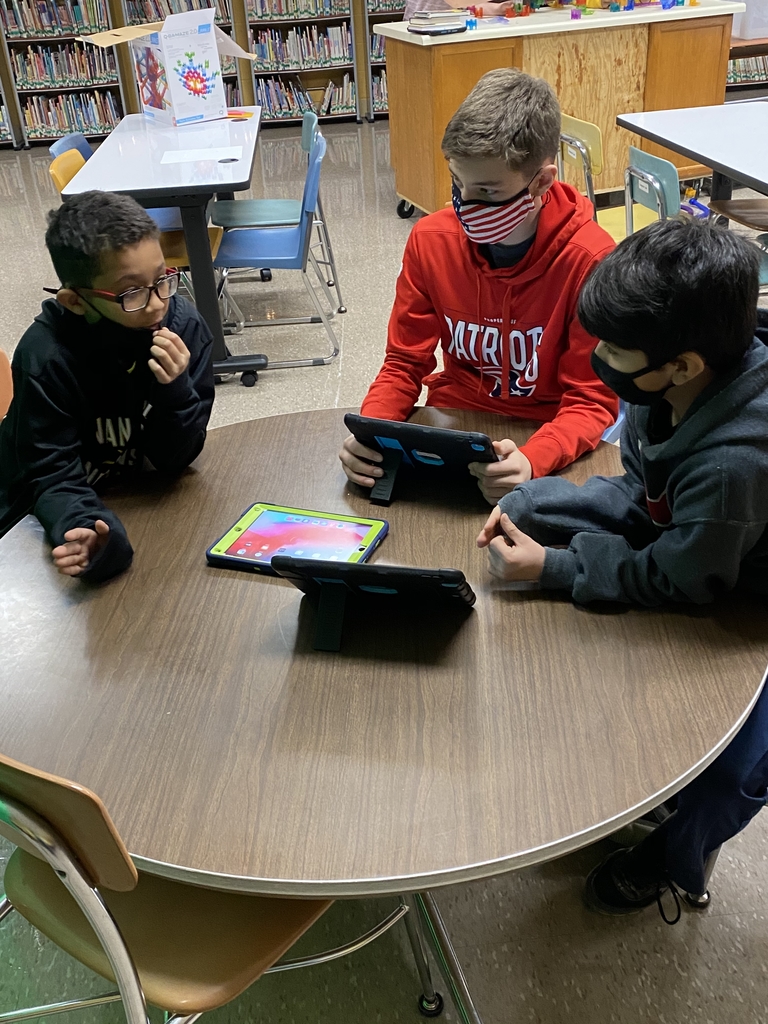 Tonight's HS Basketball game tonight against Silex has been cancelled due to Silex not having enough players available to play. We will let you know a date when it has been rescheduled.

There are no classes at Hart Career Center on next Monday or Tuesday, 12/21 & 12/22. The HS Boys Basketball game tonight is at 6:00 p.m. We had the wrong time posted in the announcements. Reminder we begin the holiday break with no school on Wednesday, December 23rd and return on Tuesday, January 5th. Have a great day!