VAN-FAR R-I SCHOOL DISTRICT BOARD OF EDUCATION T E N T A T I V E A G E N D A SPECIAL MEETING Thursday, May 11, 2023 5:30 p.m. – High School Library I. CALL TO ORDER II. ROLL CALL III. APPROVE AGENDA IV. ADJOURN TO EXECUTIVE SESSION a. HIRING, FIRING, DISCIPLINING OR PROMOTING AN EMPLOYEE IN ACCORDANCE WITH SECTION 610.021, SUBSECTIONS 3 AND 13 OF THE PUBLIC SCHOOL LAW OF MISSOURI.

Today is School Lunch Hero Day. Thank you to our kitchen staff for showing up everyday to feed our students and staff at Van-Far! We appreciate you and your dedication to our school. (Not pictured: Jennifer Klug)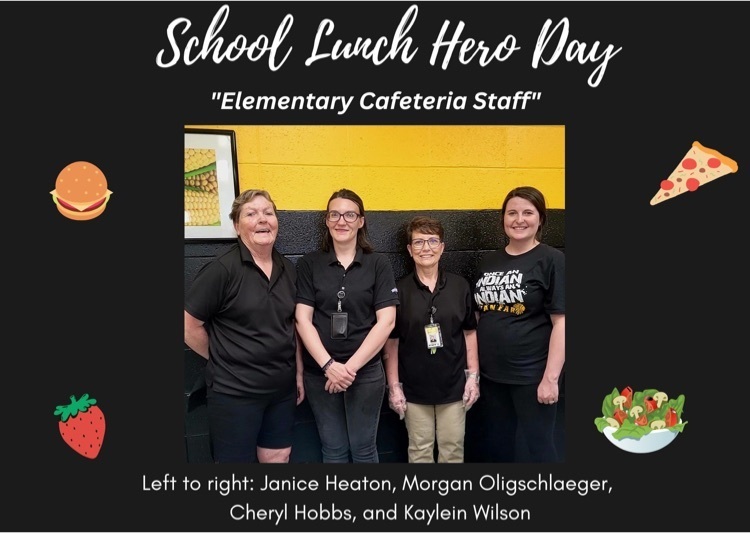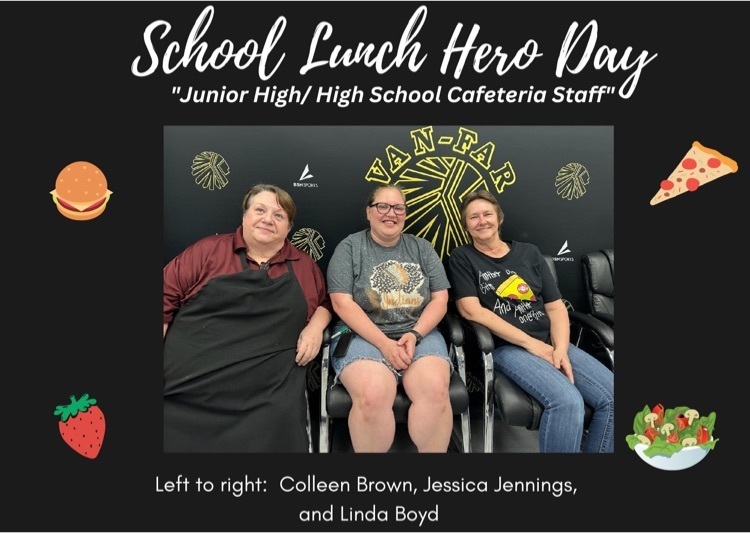 Summer School (May 30- June 22) will be offering free meals (breakfast and lunch) for any child (ages 0-18) that lives within district. Breakfast will be served 7:30-8:30 am. Lunch will be served 11:00am-12:30pm. Pickup for non-enrolled students will be at the Elementary cafeteria door. For more info, contact Joni Barnett at Central Office, 573-594-6111 x502 #onetribe

We would like to welcome Mrs. Amy Newland as our Dean of Students!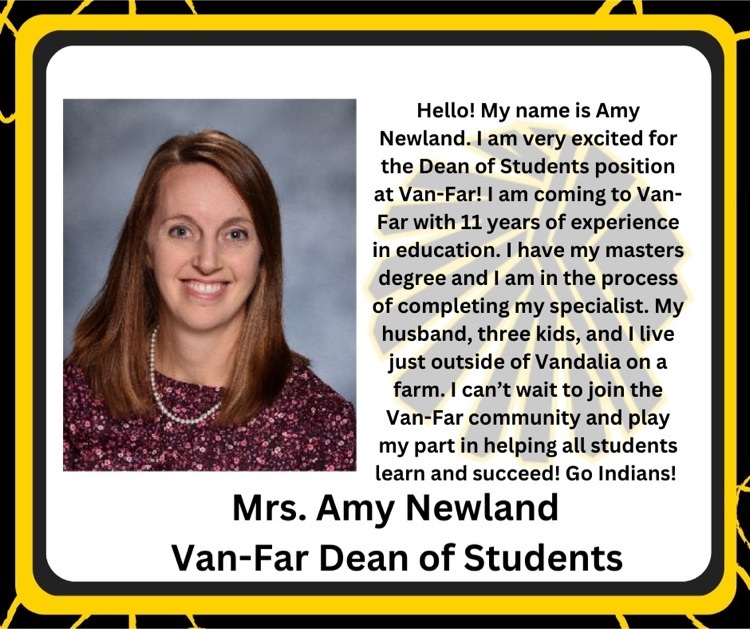 We will have a Retirement Tea on May 9 to recognize our teachers who are retiring at the end of the school year. Retired teachers, family and friends are welcome to join us.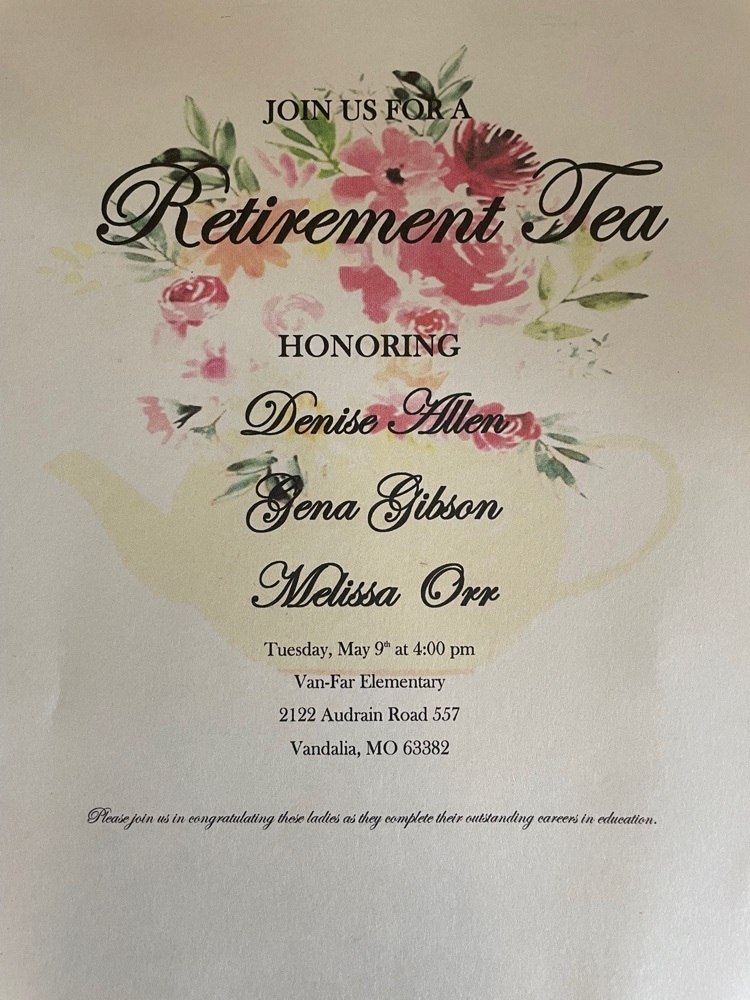 Congratulations to our sixth graders who made the Jr. High Cheer team!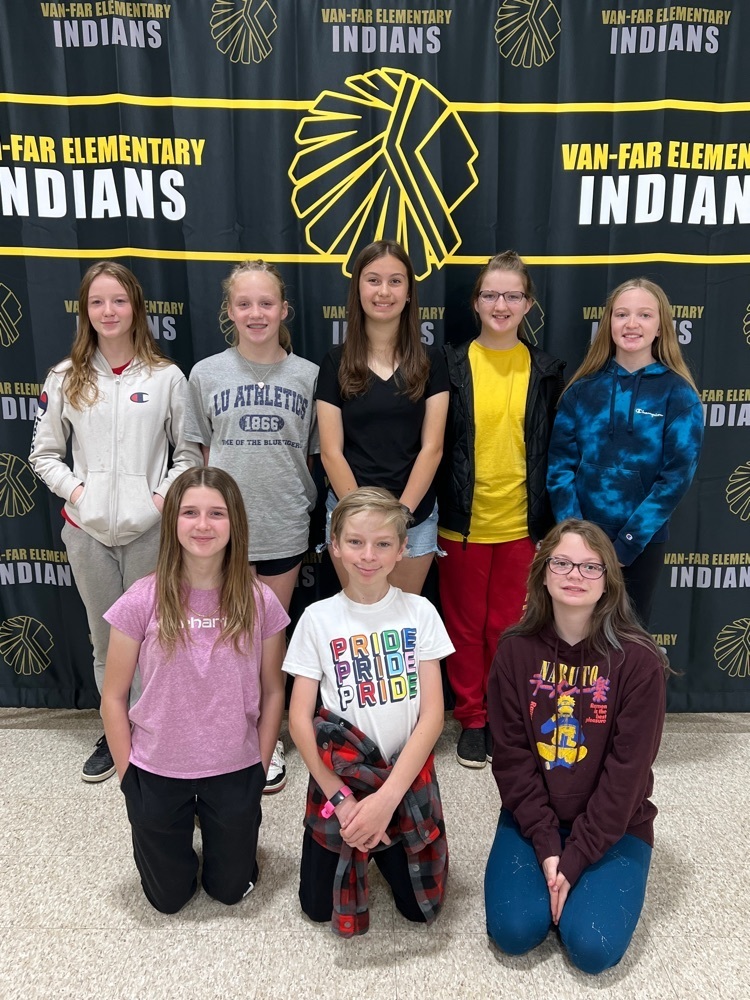 Friday is the last day to shop the BOGO book fair. Hours for Friday are 7:00-8:00 and 3:00-4:30. The book fair is located at the back of the elementary library. See you tomorrow!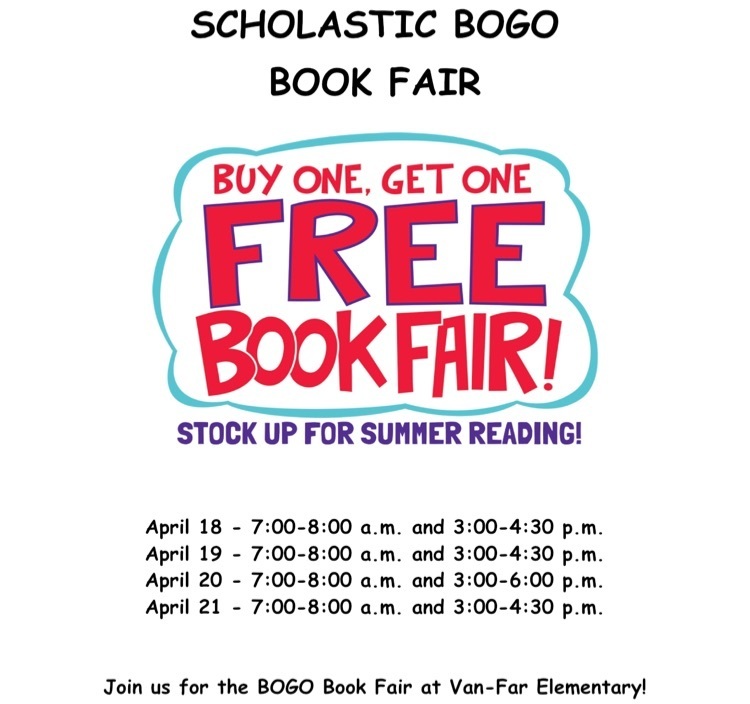 If you are interested in participating in the basketball camp, return forms and payment to the elementary or high school office.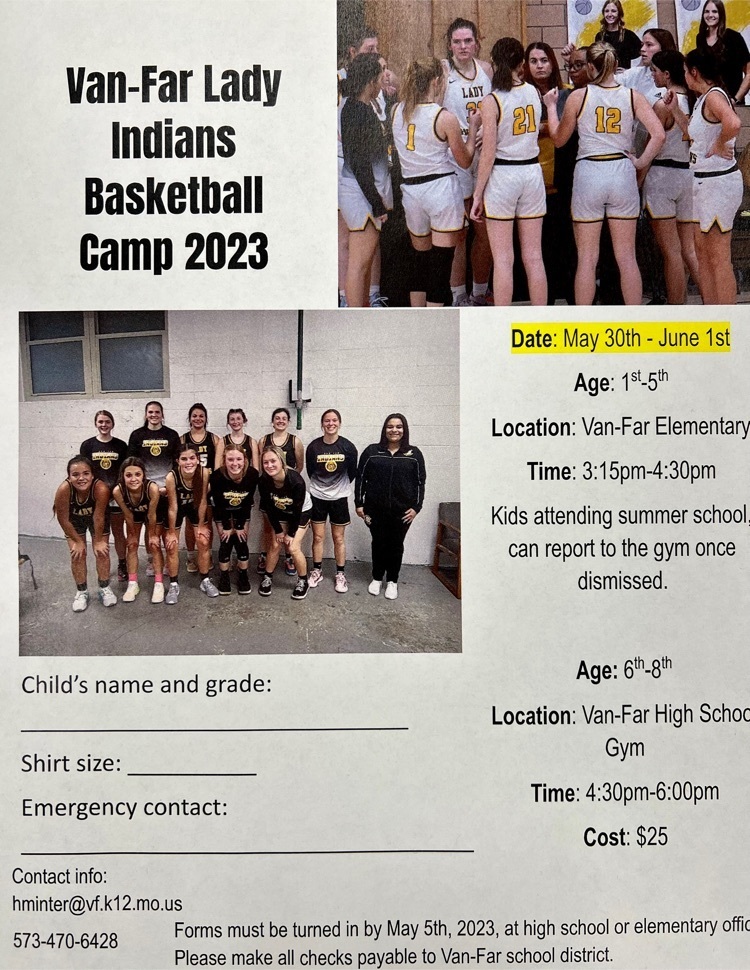 Congratulations to Angie Morris and Bobbi Craven for being selected as the Van-Far Elementary Staff of the Month! Your hard work and dedication are appreciated! Keep being awesome! #onetribe #StaffoftheMonth #wearefamily #vanfarelementary #smallschoolbigheart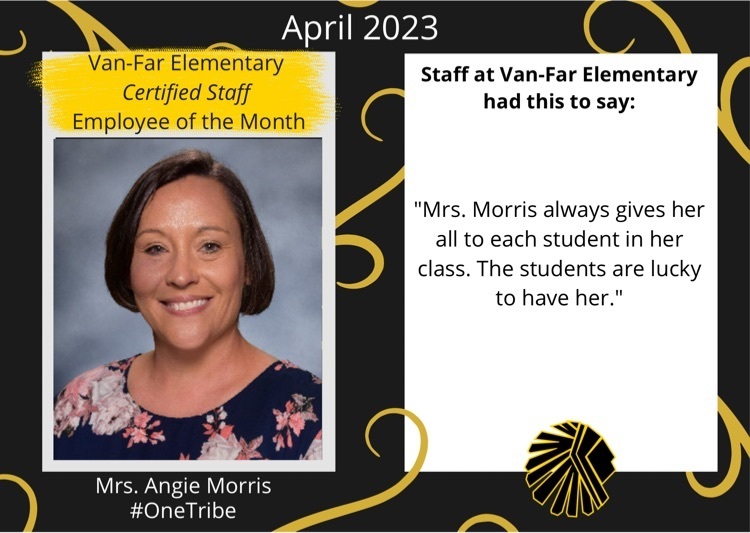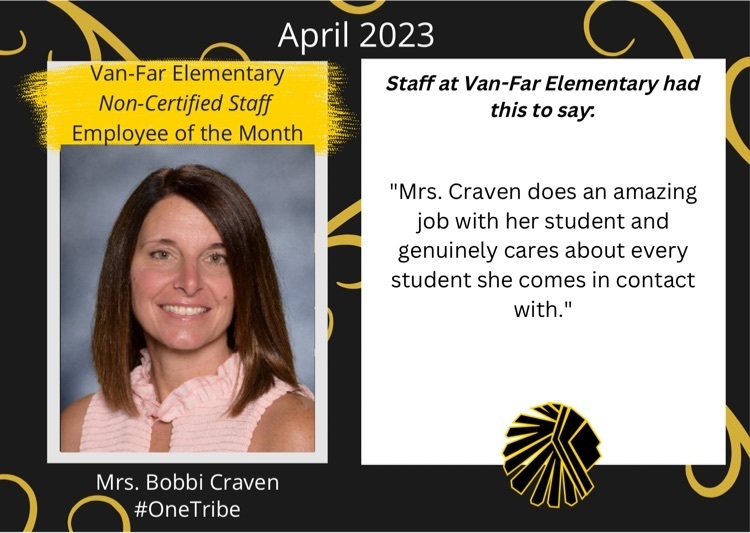 Join us this week for the BUY ONE, GET ONE FREE Book Fair! The book fair will be located at the back of the library. See the flyer for details on the days and times. Payment forms accepted are e-wallet, cash, check, or card. Shopping is open to all students, families, and community members.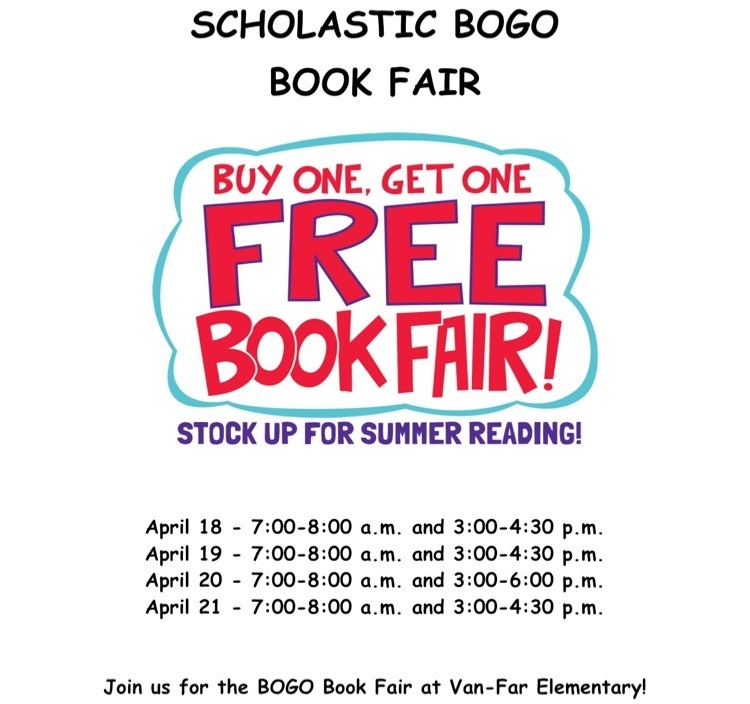 Mark your calendars for April 27! VFE will have an art show from 5-7 with various artwork displayed throughout the building. Our kindergarten-second grade students will have a spring program starting at 7:00. Come out and support the fine arts department! #vanfarelementary #springprogram #artshow #onetribe #finearts

Thank you for supporting our VFE Tribal Council and their service project of collecting items for the University of Missouri Children's Hospital. We collected: *8 packages of Play-Doh *46 boxes of bandaids *53 stuffed animals *9 Barbie dolls *28 packages of Hot Wheels *145 coloring books *45 packages of art supplies *11 blankets We appreciate all of these donations. Our service project would not have been successful without your support! #serviceproject #vanfarelementary #onetribe #ittakesavillage #tribalcouncil #wearefamily #communitysupport #thankyou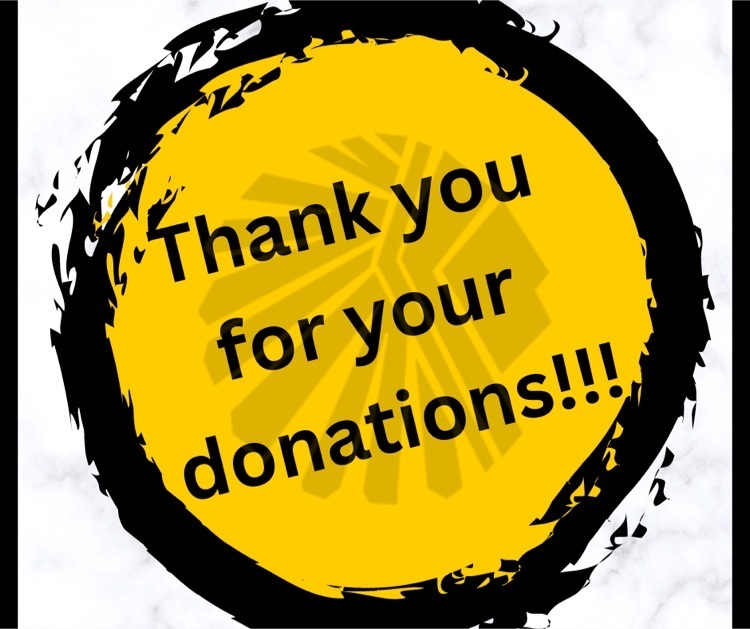 Please see our website for further information! vf.k12.mo.us
Please see our website for further information! vf.k12.mo.us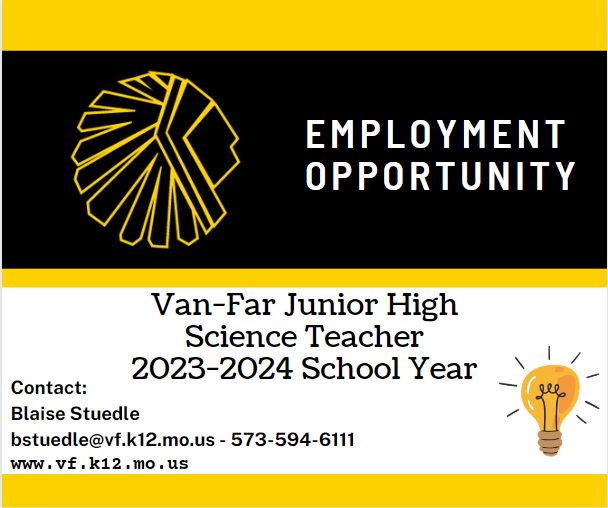 Please see our website for further information! vf.k12.mo.us
Please see our website for further information! vf.k12.mo.us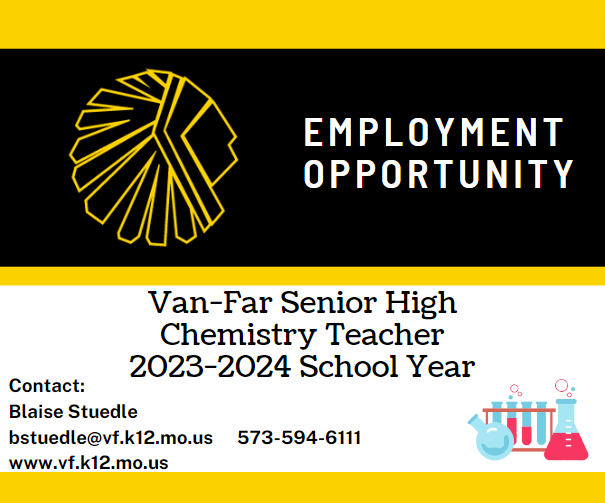 Please see our website for further information! vf.k12.mo.us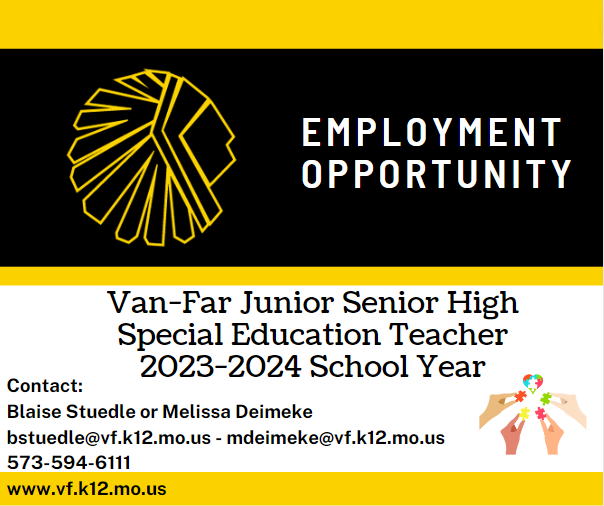 The district will not be in session on Thursday, April 6. This will be a non-instructional day. No school.

This week is School Board Recognition Week. We would like to thank our school board members who volunteer their time to lead and make decisions for our school. Thank you for your commitment to serving our students and community!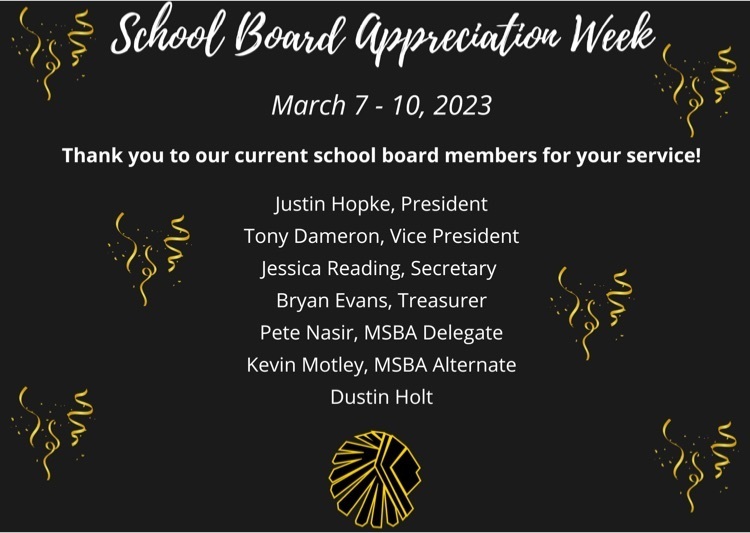 Today is Maintenance Employee Appreciation Day. We would like to thank Ryan Morris for the work he does to keep our facilities running smoothly and safely. We appreciate his dedication to the Van-Far School District and the knowledge and skill he brings to the position. Thank you Ryan!