Good afternoon! The Buy One Get One Book Fair is now open through April 23. It will be open 7:00-8:00 each morning, Tuesday through Friday, 3:00-7:00 on Tuesday and Thursday afternoon, and 3:00-4:30 on Wednesday afternoon. Kindergarten Round Up will be held on Tuesday, April 20, at 6:00 in the elementary cafeteria. This is for next years kindergarten students. If your child is planning to attend summer school, please return enrollment forms by next week. To stay connected, make sure you are following us on Facebook, Twitter, and have downloaded the school app. We hope you have a wonderful weekend!

Thank you General Mills Foundation Hometown Grantmaking Program for selecting Van-Far Elementary as a recipient of your grant. Your generous donation will be used to enhance reading literature and supplies. We thank you for supporting our students and school!

Bus 5 will be a 2nd route this evening so they will be at least 40 minutes later than usual arriving home. Have a great day!

Bus 5 will run about 20 minutes late today on the afternoon route. If you need to change your child to a pick up, please call the office.

Congratulations to Cameron Jones on placing 6th at the State FBLA Contest in Personal Finance, and earned 7th place in Business Communication. Congratulations Cameron!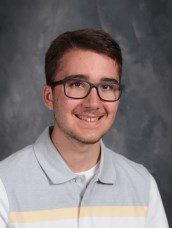 The YMCA has several activities coming up that would be perfect for Sharpening the Saw (Habit 7)! See the flyers for more details about registration.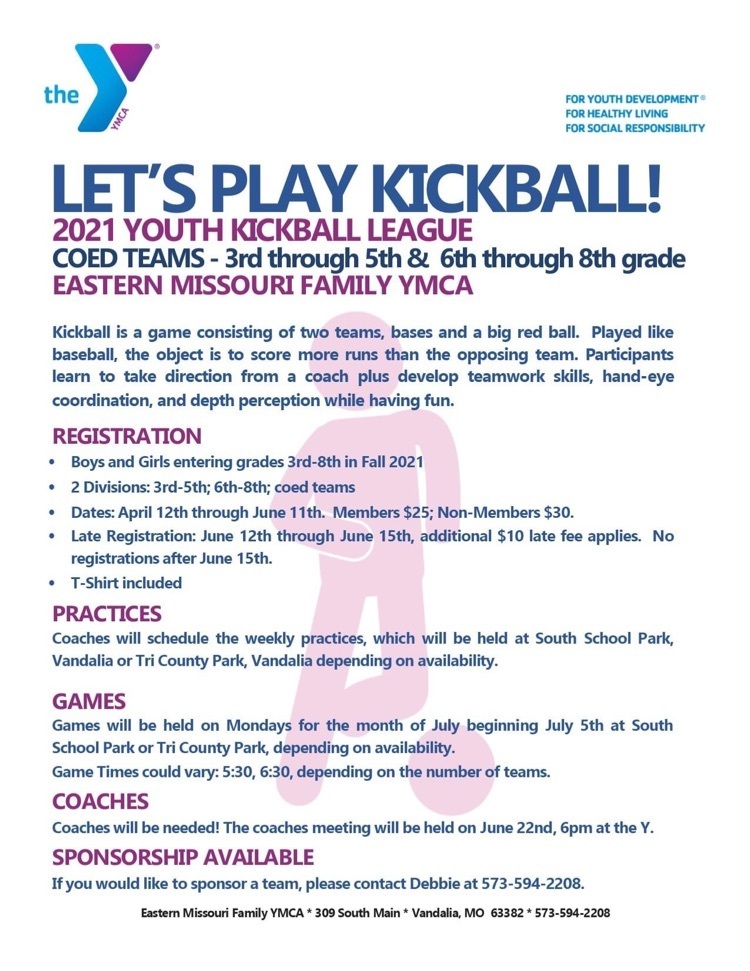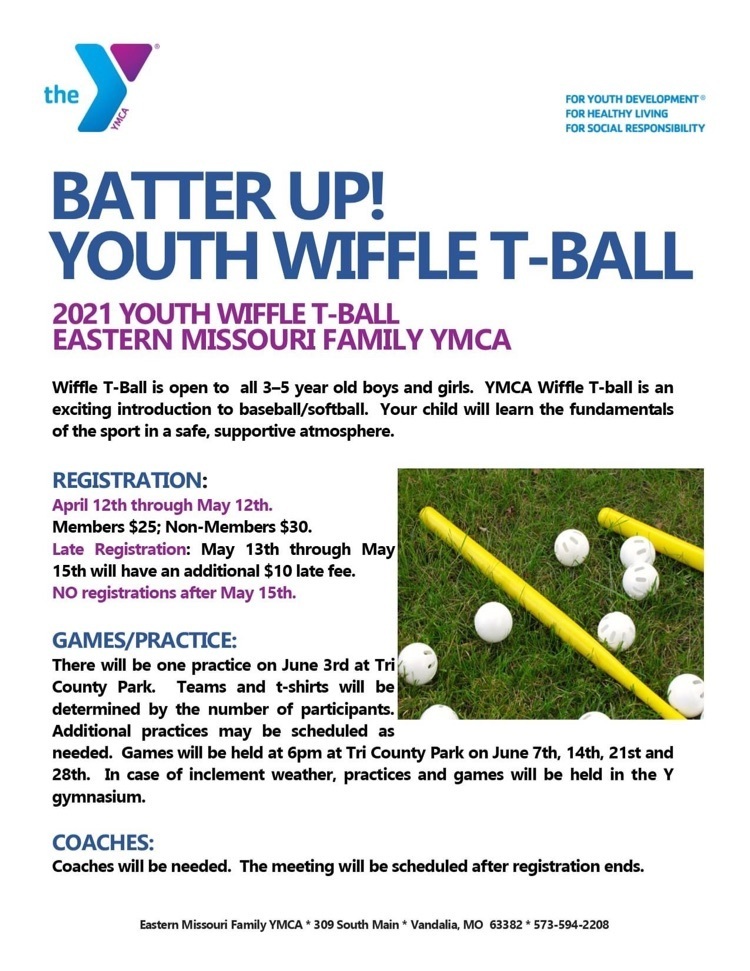 You are invited to our "Garden Party" on 4/21/2021 at 1:00 pm at Tri-County Park. This is open to any one with children from 0-5 years of age. We will begin under the main pavilion. Wear your play clothes and come join us!

JH Track practice is cancelled for today, 4/13/21. Have a great day!

JH Cheer Meeting is Thursday, April 15th at 7:35 a.m. in the gym, not tomorrow morning. Have a great night!

Bus 9 will be running about 25 minutes late this week on the afternoon route. Please call the office if you need to change your child to being picked up.

Bus 6 will be running the morning route 10 minutes early until further notice.

The JH Track Meet tomorrow at Louisiana is cancelled. If it gets rescheduled, we will let you know. Have a great weekend!

Coming Soon! BOGO Book Fair! The book fair will be open each morning and afternoon as listed below. For parents wanting to shop the book fair, we ask that you shop after school dismisses at 3:45. A mask will be required when entering the building. Stock up on books for summer reading!

Summer School enrollment is now open!

Happening Soon! Kindergarten Round-Up is a special event for children who will be enrolling in school this fall for the 2021-2022 school year. The purpose of this event is to give students and parents a sneak preview of what going to school will be like. If you have a child who will be in kindergarten we encourage you to attend. These students are also eligible to attend summer school, June 1-24. This event will be held in person at Van-Far Elementary. Masks are required.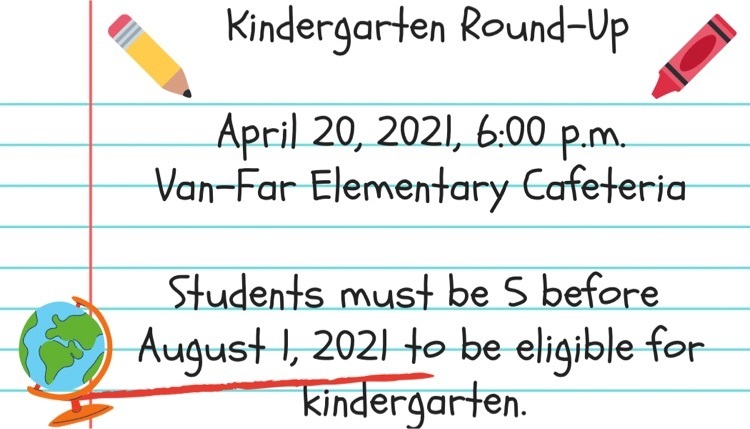 Thank you to a local author, Jennifer Adam, for donating a copy of her first book to our elementary library! Her book will be available for purchase starting April 13 at Main Street Books in St. Charles, Barnes and Noble, Target, and Amazon. Thank you Jennifer for thinking of us! We wish you continued success!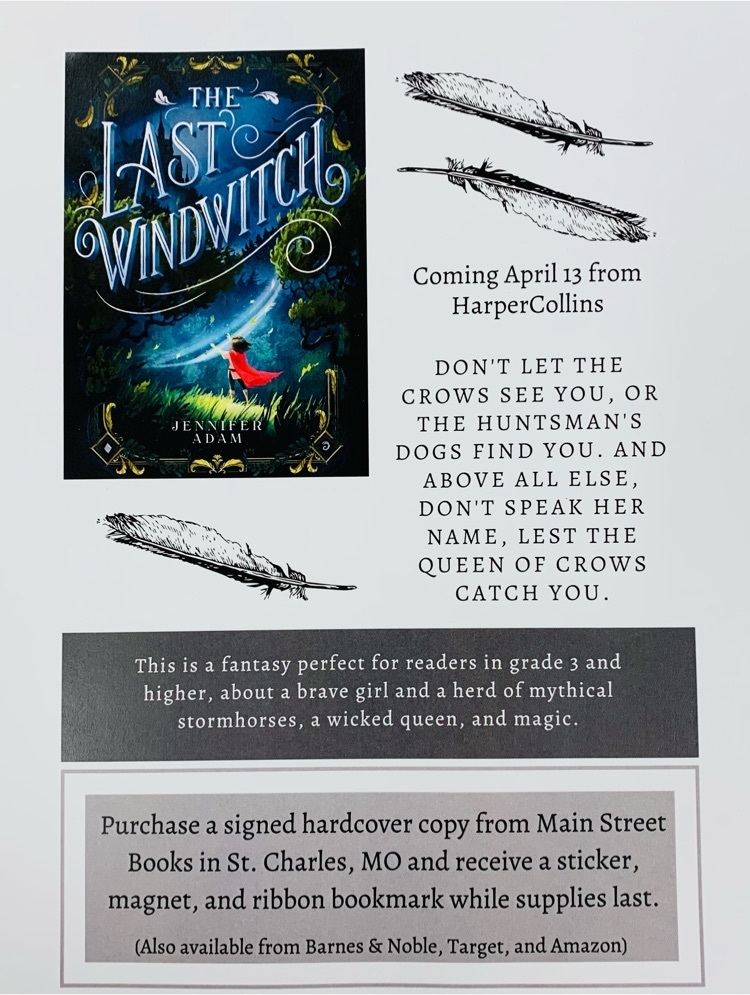 Josten's will be on campus on Friday morning, April 9th, to deliver graduation announcements. Anyone with outstanding balances must pay in full before you can take possession of your order. Have a great day!

The Baseball game tonight against Hermann will be played at Hermann at 4:30 instead of at home due to wet field conditions. Have a great day!

Bus 1 will be running about 25 minutes late this week on the afternoon route. We will be combining bus 1 with bus 11. These students will not be waiting at the school. They will be riding with bus 11 route. If you need to change your child's transportation, please call the office before two o'clock.

Bus 9 afternoon route will now be running at normal time starting today. They will no longer be a late bus.