Bus 8 will run about 20 minutes late today on the afternoon route. Please call the office if you need to change your child's method of transportation.

Please see the following notice regarding the destruction of student special education records.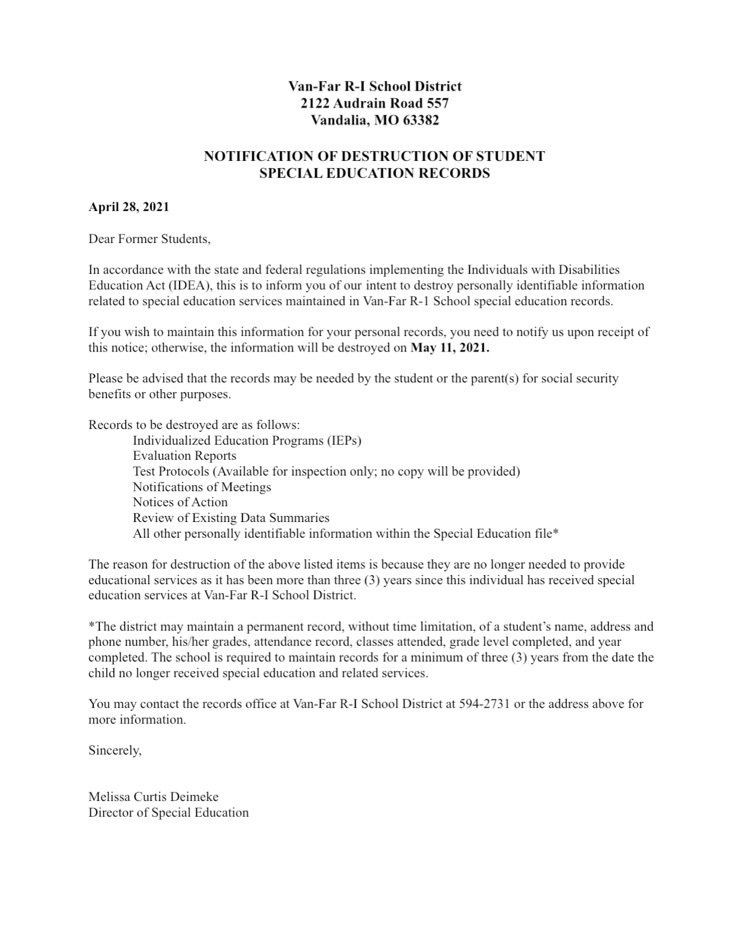 Girls Basketball Camp forms for grades 1-8 are due tomorrow in the HS or Elementary offices.

Bus 8 will be a second route this evening so students will be arriving home later than usual. Reminder that school will be in session on the next 2 Mondays, May 3rd and May 10th. Have a great day!

Van-Far Quiz Bowl has beaten Westran 260-140 to win Sectionals! We are headed to State next Thursday in Columbia!! Way to go Indians!!!

Ms. Blattel's 2nd Grade used adjectives to describe themselves. Can you figure out who is who?!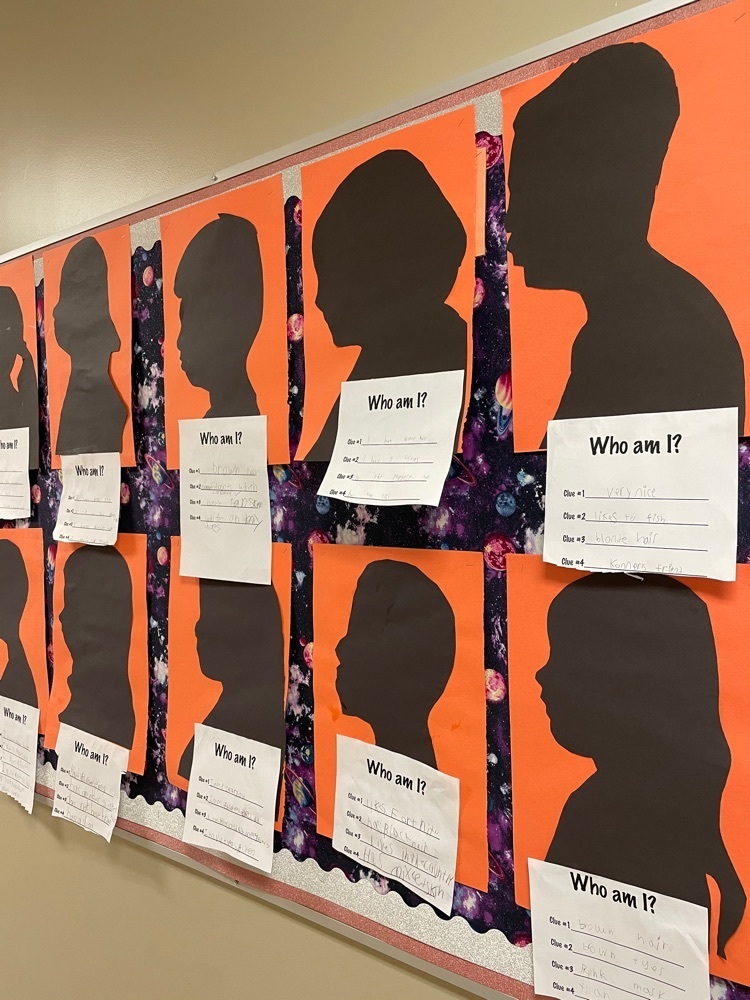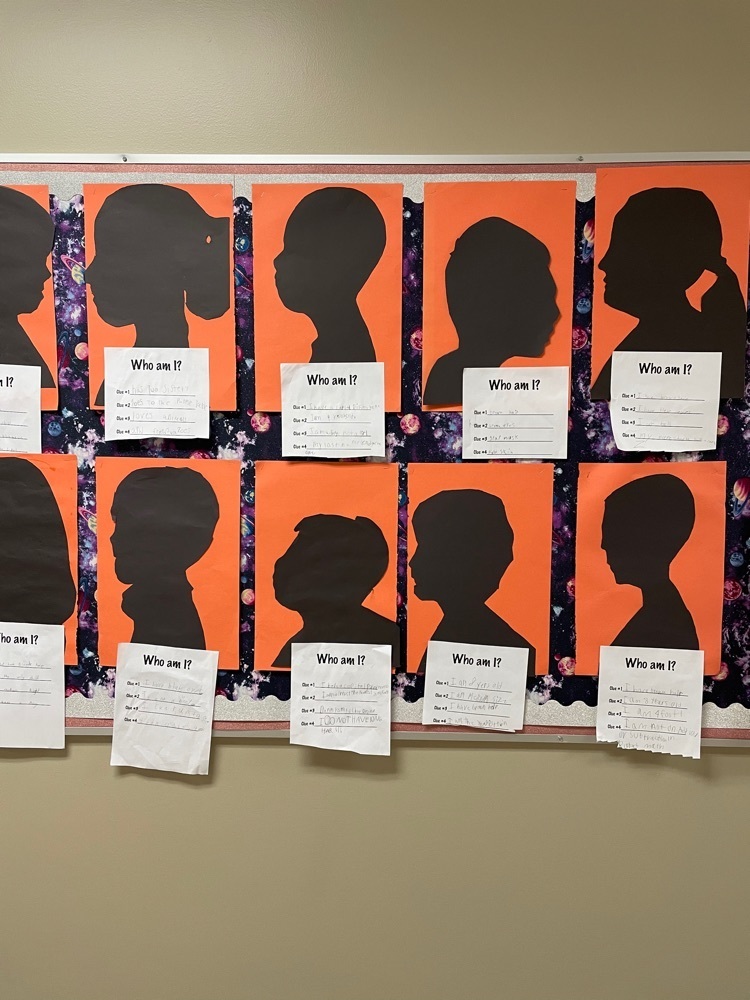 Bus 8 will be a second route coming home this evening so they will be arriving home later than usual. Have a great day!

The HS Band/Choir Concert is tomorrow night, April 28th, at 7:00 p.m. in the gym. This concert will be only high school students performing. This does not include junior high. Have a great day!

Bus 10 will run late about 20 minutes late today on the afternoon route. Please call the office if you need to change your child to a pick up.

Project prom Shakespeare's pizzas fundraiser will be delivered this Wednesday at Van Far High School. Please coordinate a way to get these picked up an delivered to your customers. Thank you, VF Project Prom

The 2nd Graders have been learning about adjectives this week! They used adjectives to write clues about themselves! Do you recognize any of these super smart 2nd graders?!?

We will begin MAP testing next week. JH students will need a set of corded headphones, not airpods, for their Communication Arts test. If they have an available set at home, please send them with your student to school on Tuesday. Please make sure their Ipads are being fully charged each night . Have a great weekend!

Summer will be here before we know it! What's on your summer bucket list? What do you want to learn? What books do you want to read? Where would you visit? What would you like to accomplish? Start making your list of summer fun!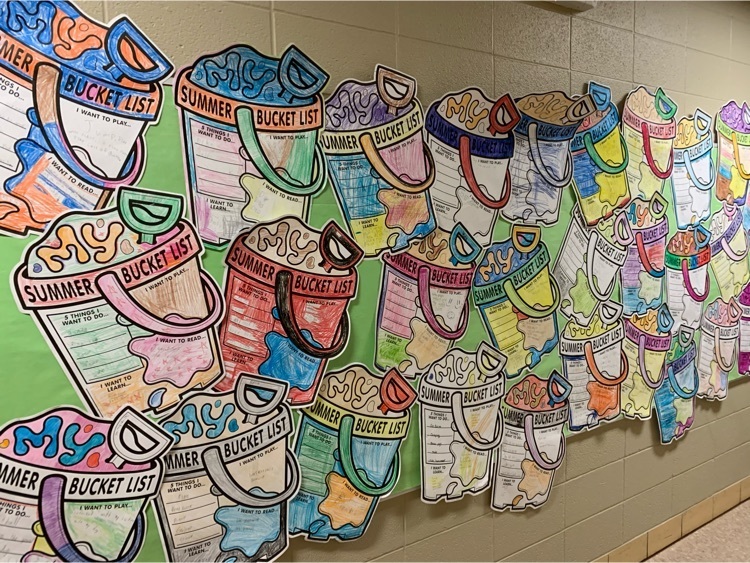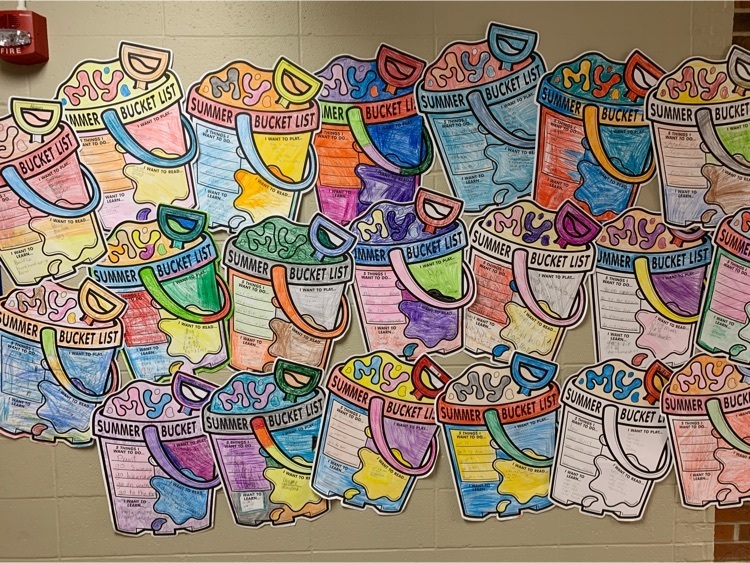 Rainbow Clouds of Compliments...have you given a compliment or said an encouraging word to someone today? Who couldn't use a little more sunshine in their life?

Thank you for supporting the BOGO Book Fair! We had a successful fair and look forward to providing you another opportunity to shop this fall.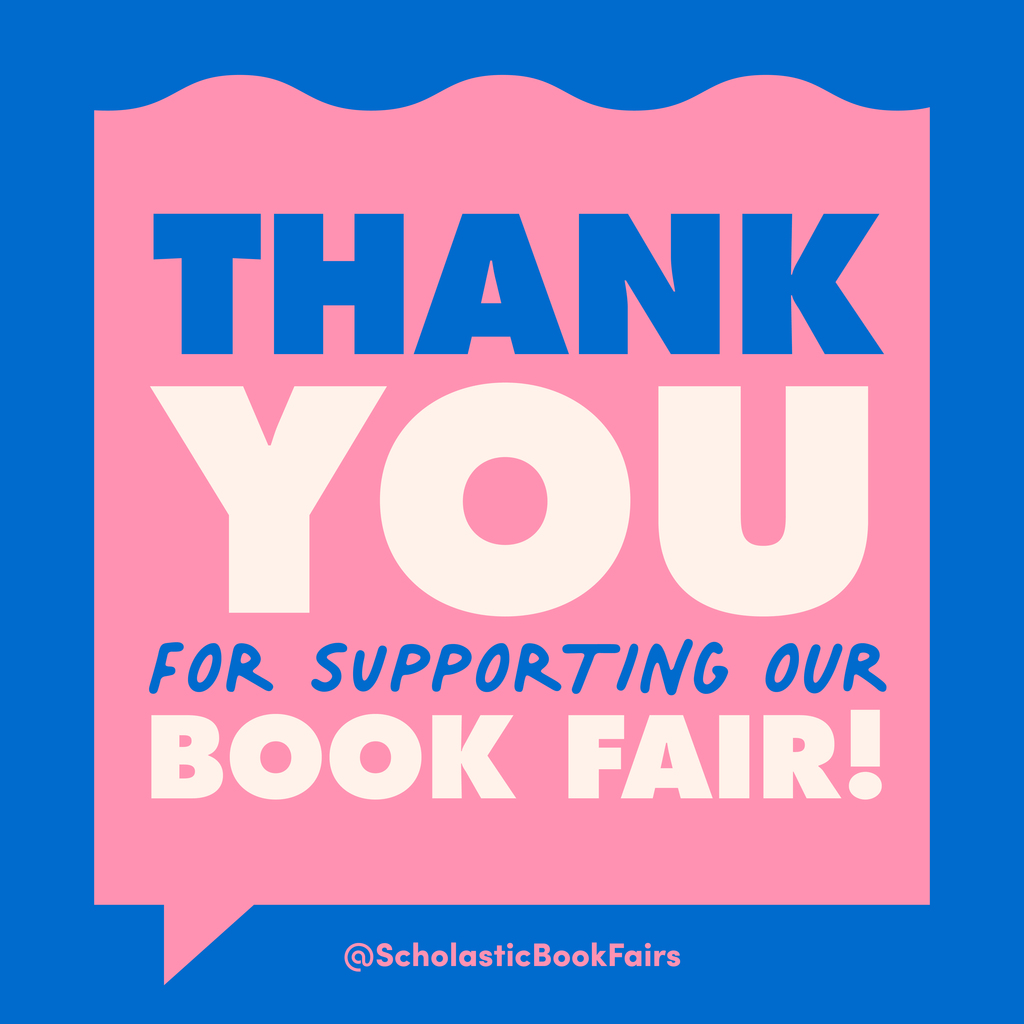 It was a very busy day at the book fair! The last opportunity to shop at our BOGO Book Fair will be tomorrow morning from 7-8.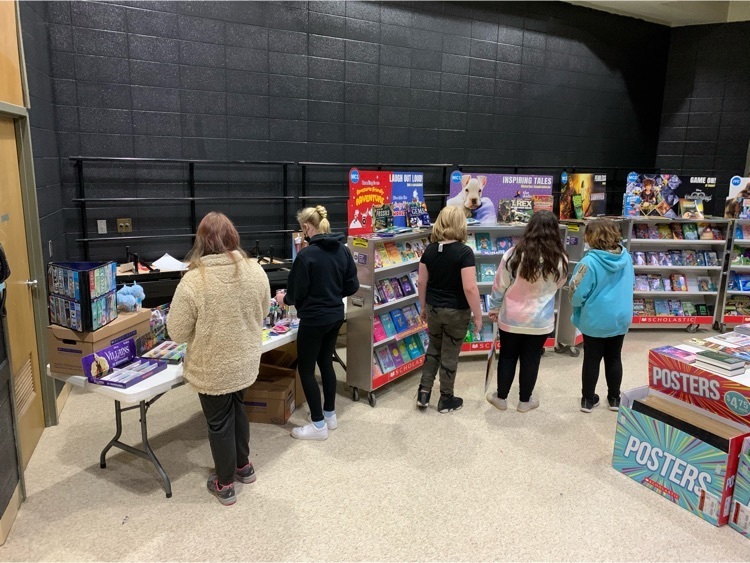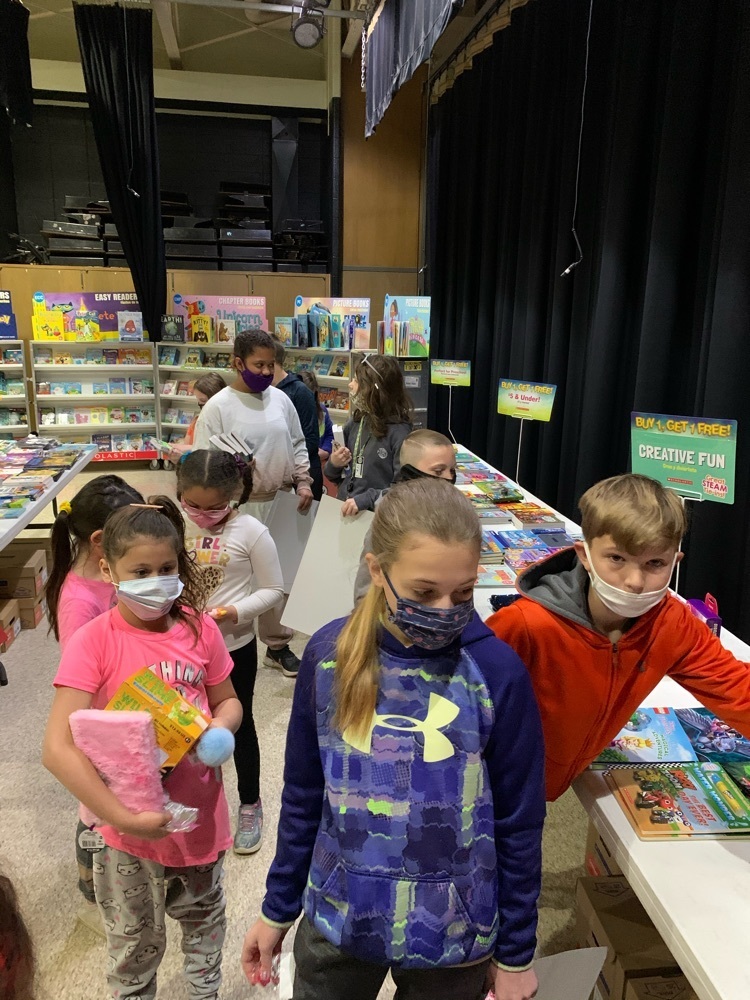 Our kindergartners have been working really hard to meet their learning targets. They have focused on identifying letters and sounds, numbers 0-30, writing to 100, adding and subtracting, and writing words. Look at their progress! Way to go kindergarten!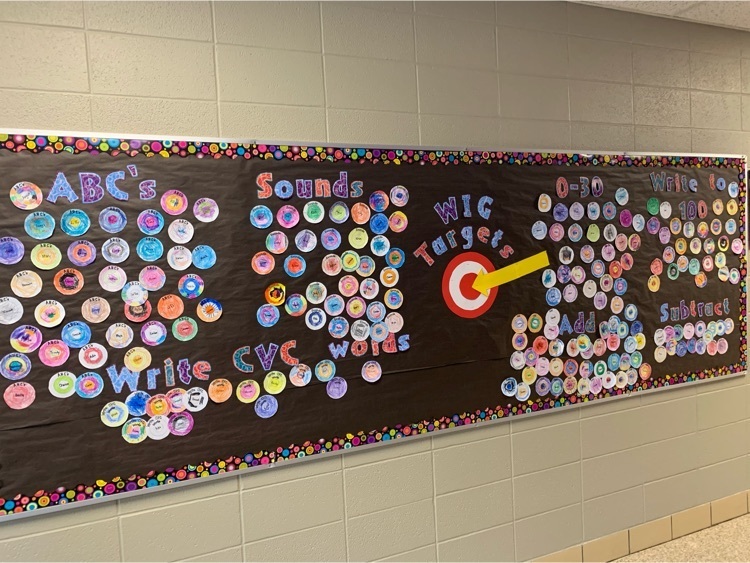 Our PAT program held a "Garden Party" today at the park. We read books and completed several activities: planting seeds, making a bird feeder, painting a picture of a tree, and making a dirt pudding cup. Even though it was a cold day, the kids had fun!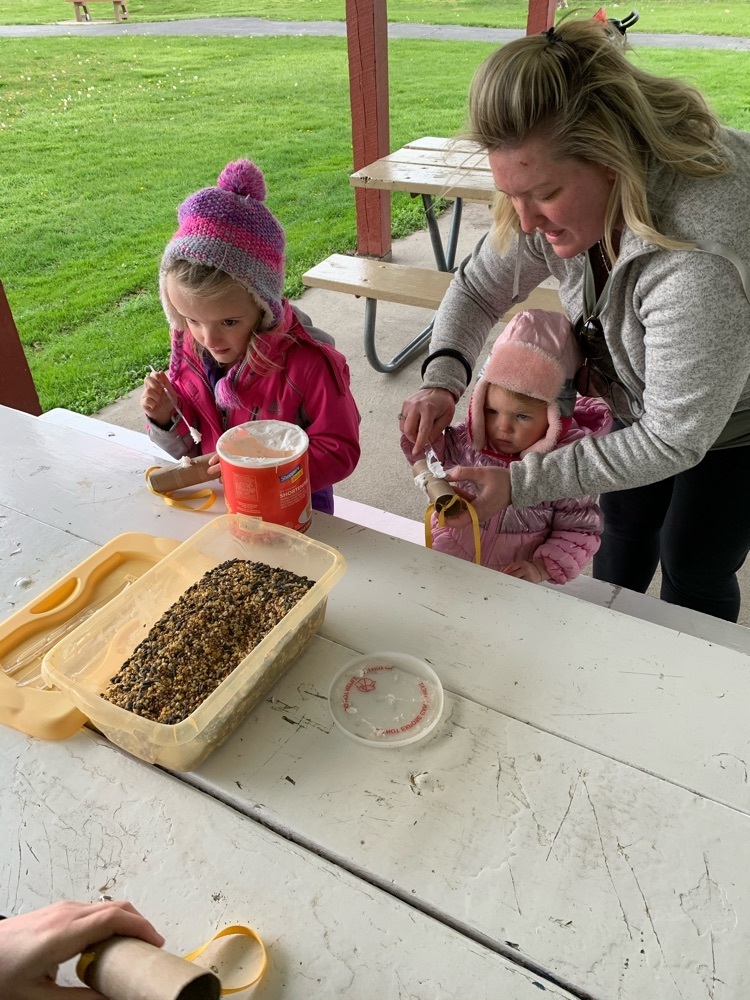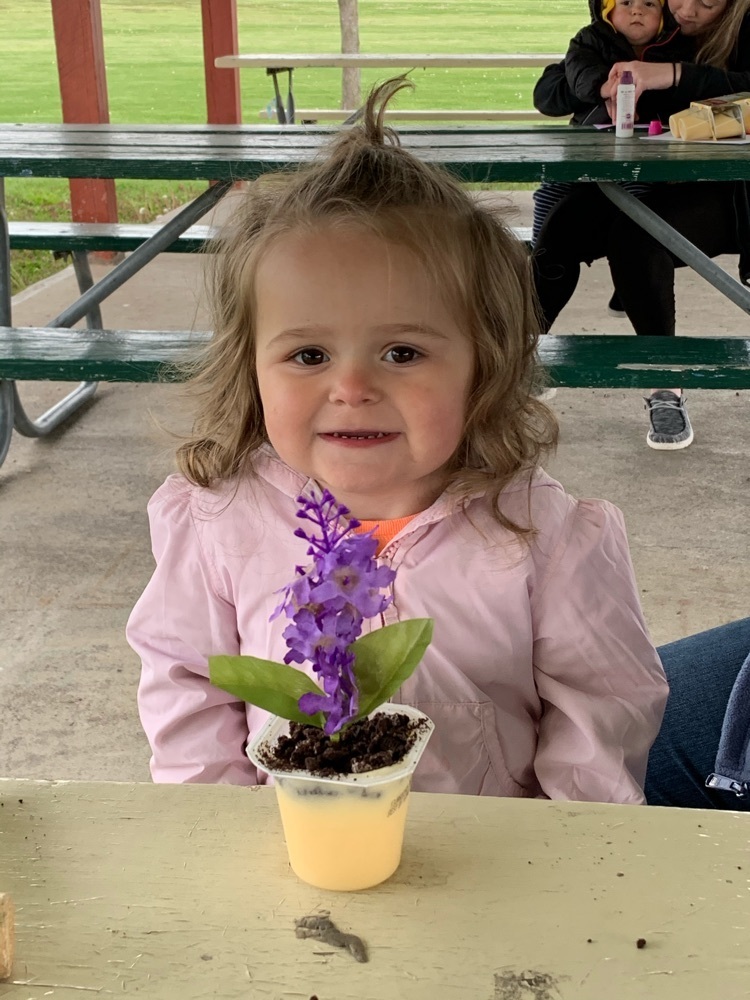 Happy Administrative Assistant's Day to these three ladies!! Thank you for the work you do each day for our students, parents, staff, and community! We appreciate your effort each day keeping our offices running. We hope you enjoyed your day!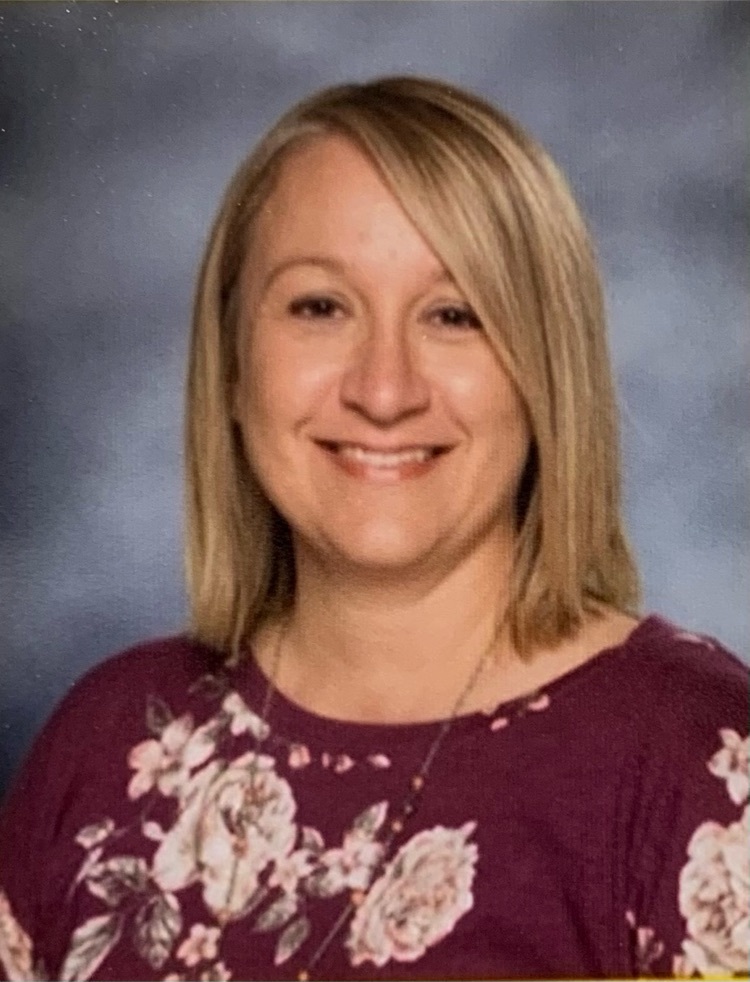 The lost and found is growing! If your child is missing an article of clothing, remind them to check the lost and found area by the office.