Audrain County Back to School Fair will be August 1, 2020 from 8-12. Backpacks, school supplies and hygiene items provided at no cost. See flyer for more details!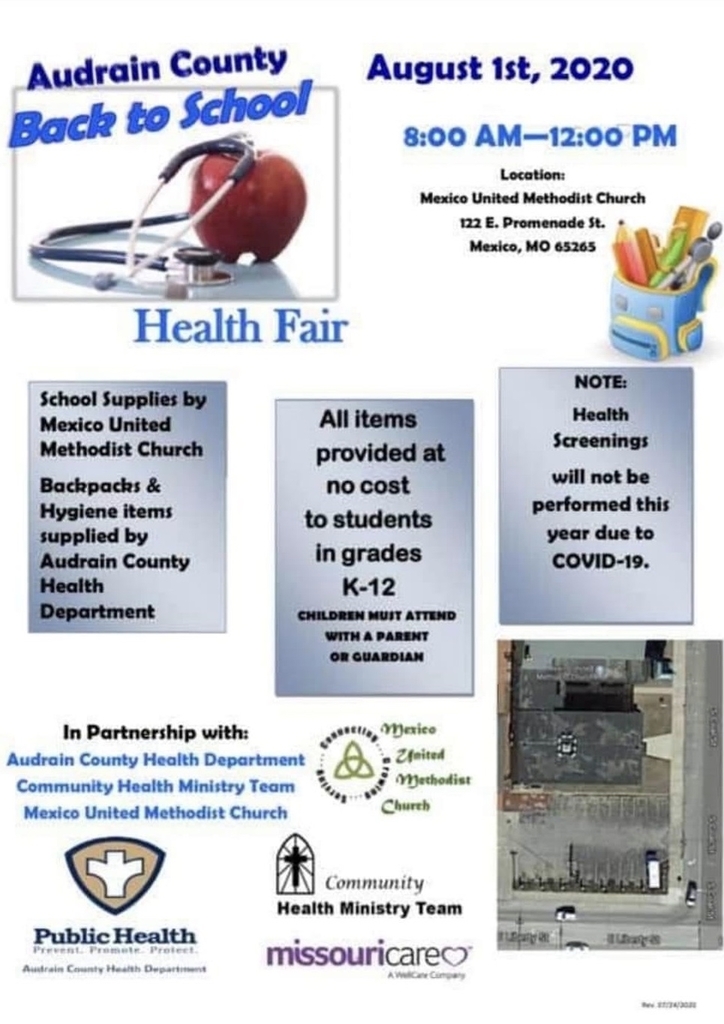 Have you been to the Tri-County Park lately? If not, you will want to go check out the new book walk. The book walk features a children's book along the walking trail for your family to enjoy. The current book featured is Crocodile Beat. This is a wonderful opportunity to practice Habit 7 - Sharpen the Saw, by getting exercise and reading. When we sharpen the saw we focus on any of the 4 main areas: body, heart, mind, and soul. The dates for new books to be featured will be August 3, August 24, September 15, and October 5. Be sure to visit the park to see each new book! The book walk was provided by the Vandalia Branch of the Mexico-Audrain County Library District, Friends of the Vandalia Library, and the City of Vandalia. We thank you for this wonderful addition to the park!! #bookwalk #reading #LiM #habit7 #community #exercise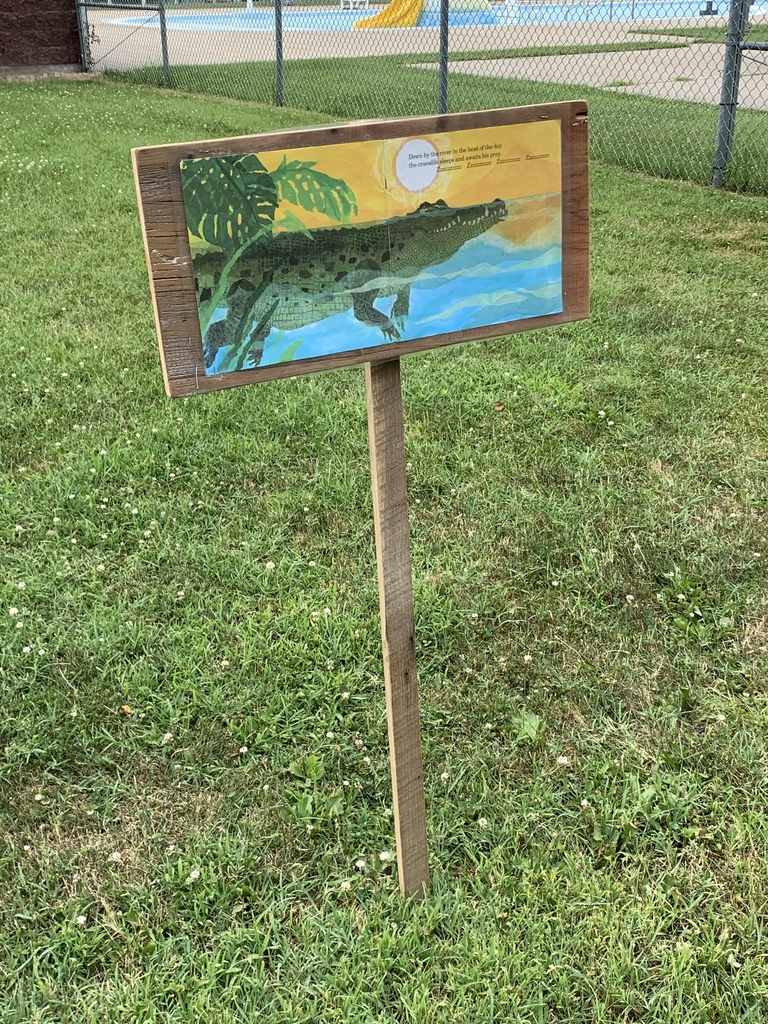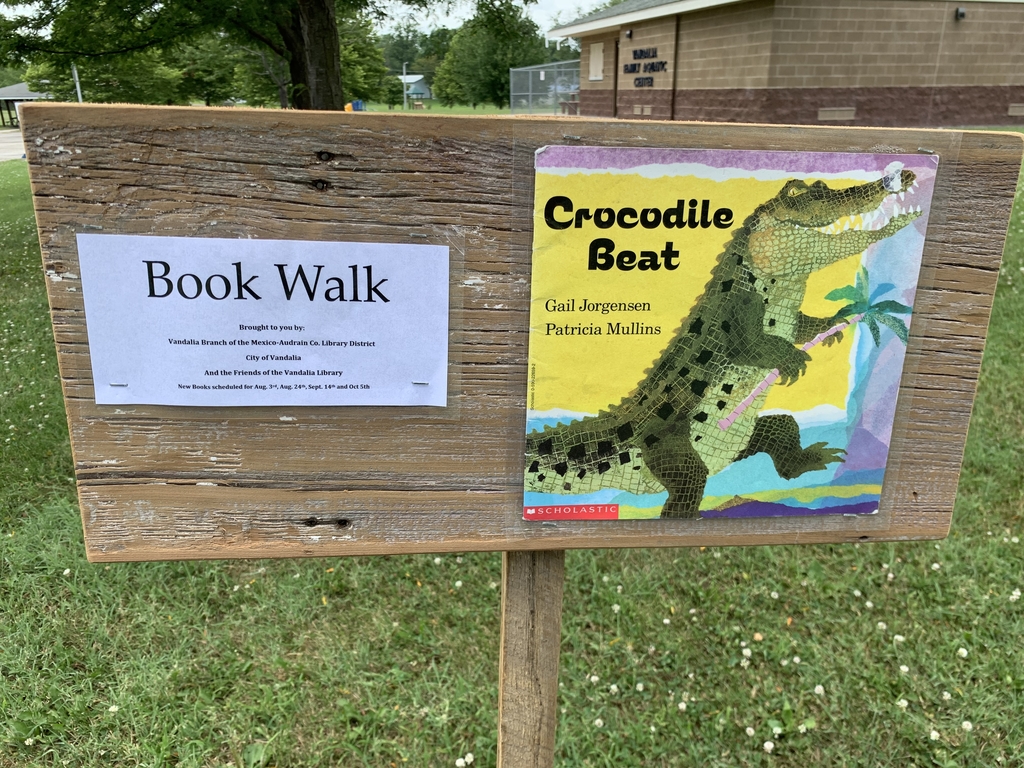 The amazing Jennifer Young is at it again! She has graciously donated her time, materials, and artistic abilities to help make our school more inviting, friendly, and positive! Looking at these paintings will bring a smile to anyone's face! Thank you Jennifer for all your work!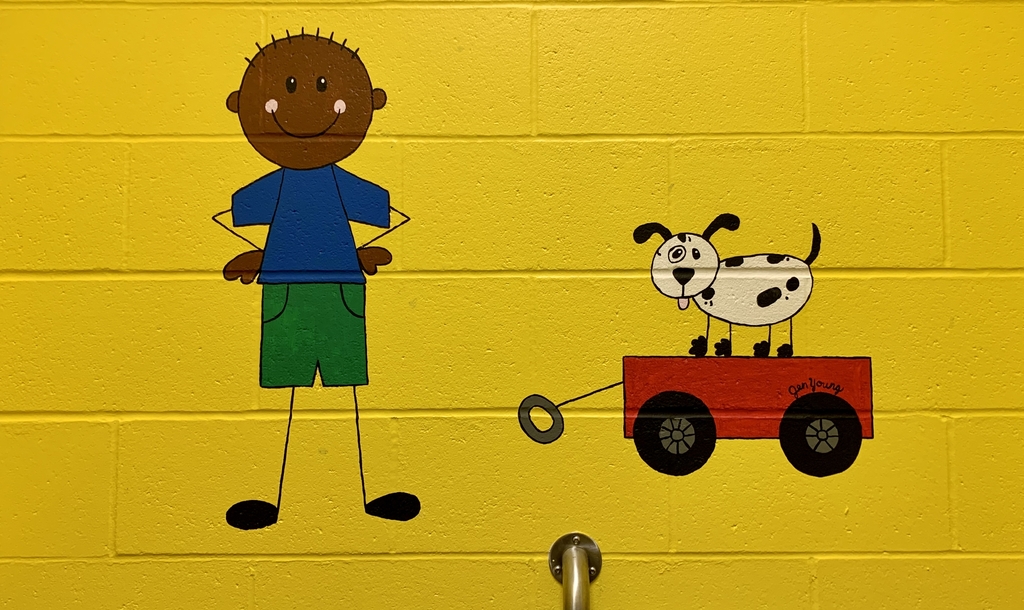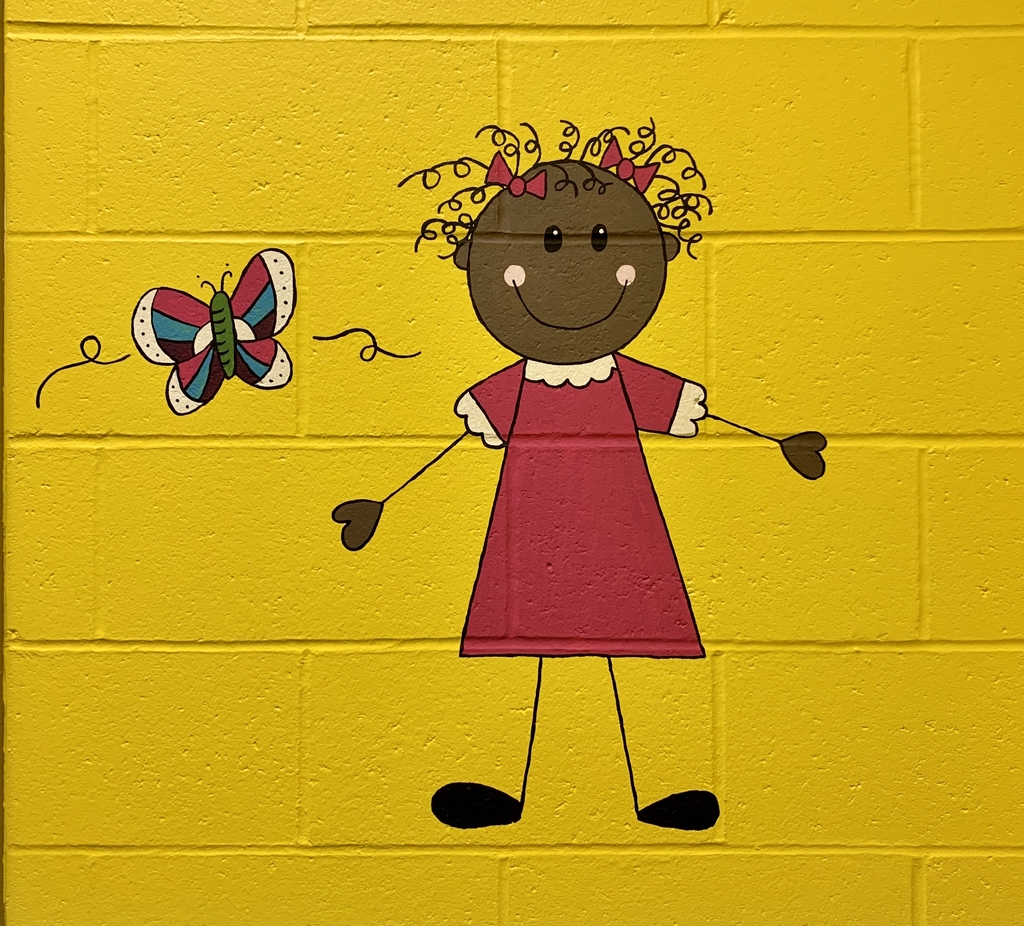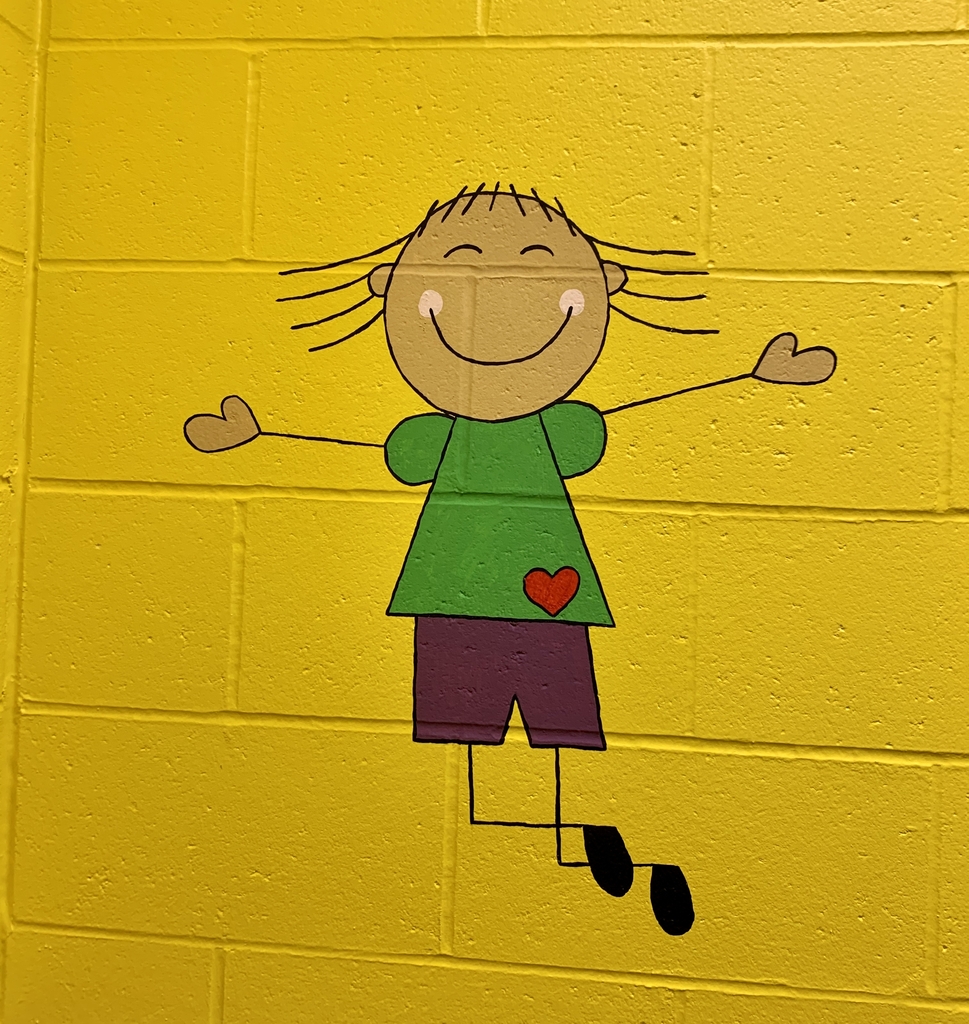 Any Van-Far parents/guardians that did not receive a return-to-school survey, please contact the superintendent's office at 573-594-6111 and Mr. Fortney will send you a link. Your input is important as we plan our return to school in August.

Girl Scouts of MO Heartland are supporting Girl Scouts at home with virtual options through Zoom and Facebook Live Events. Continue to build courage, confidence and character by participating in these weekly activities! Check out their social media pages for more details!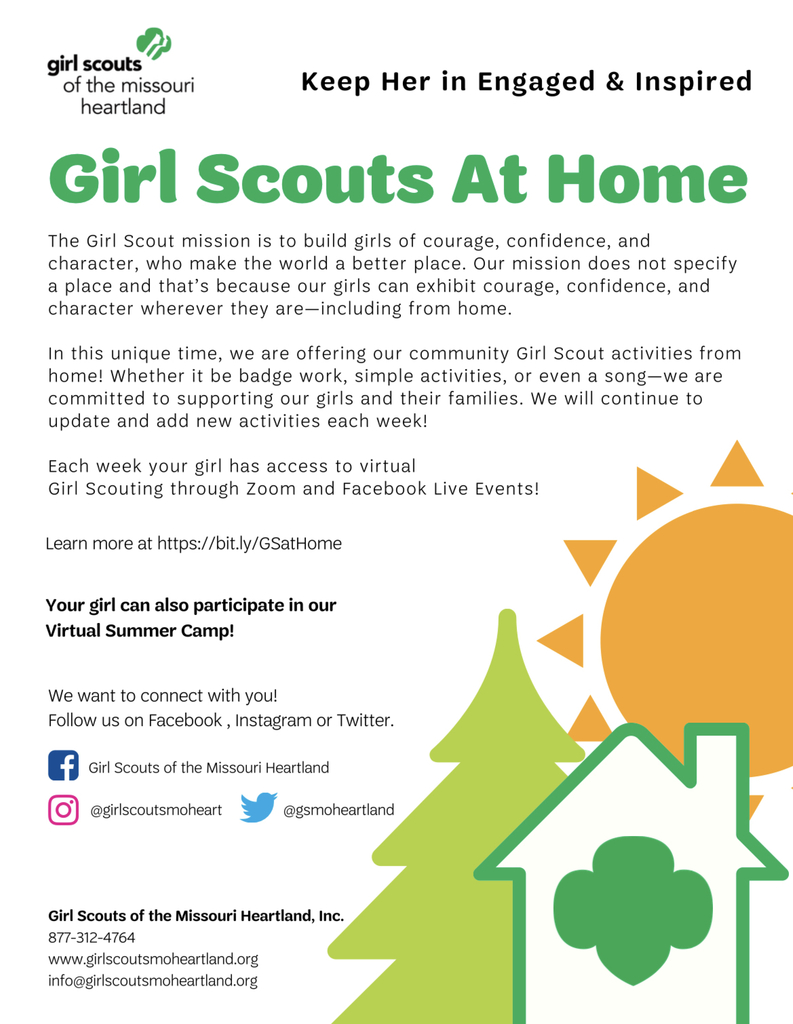 Youth Football will be collecting forms, payment, and handing out equipment on Monday, July 27 at the high school football field. 3rd and 4th grade students need to come from 5:00-6:30 and 5th and 6th grade students from 6:30-8:00. A payment of $75 is required by this date.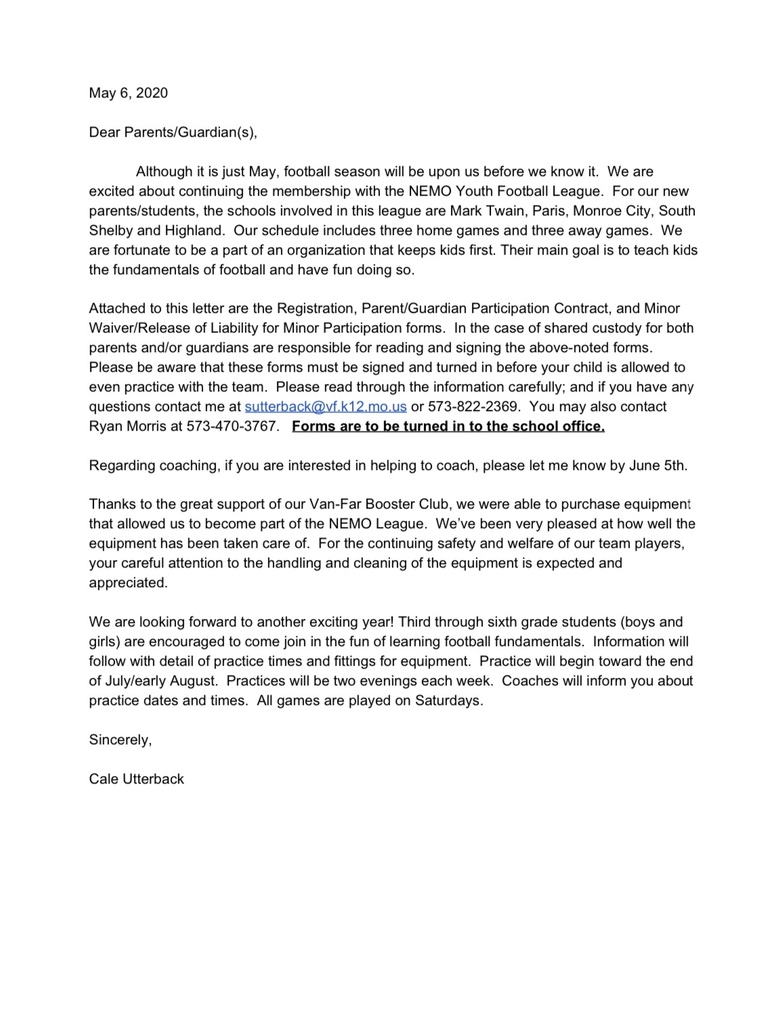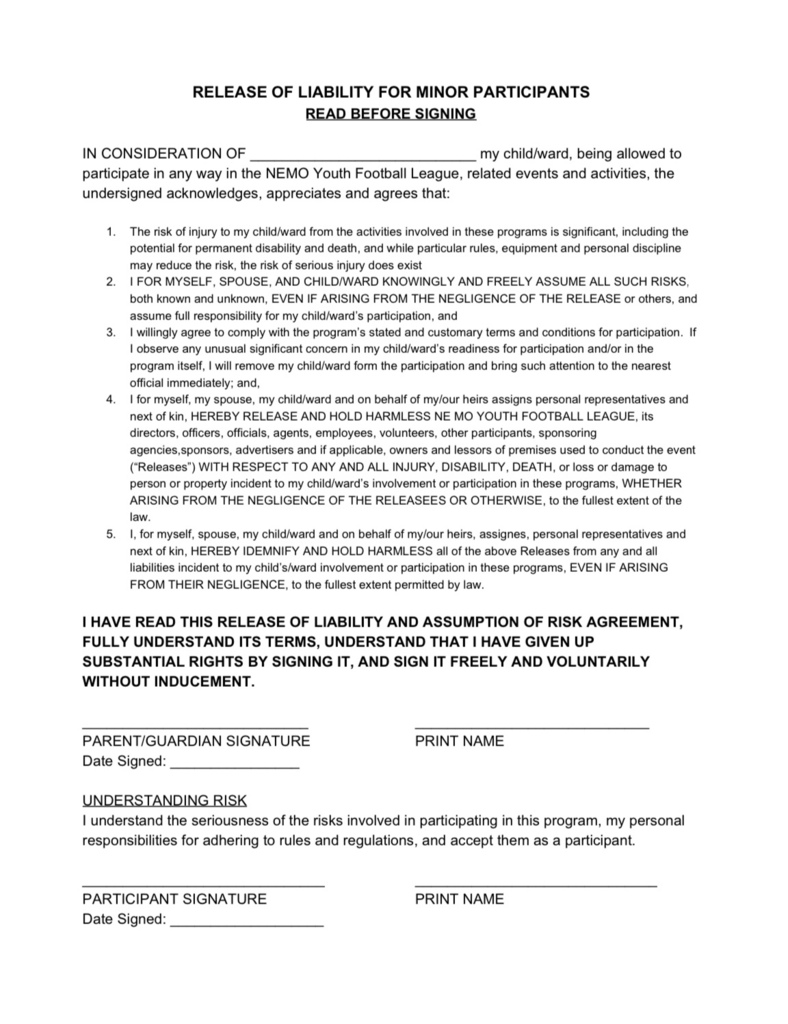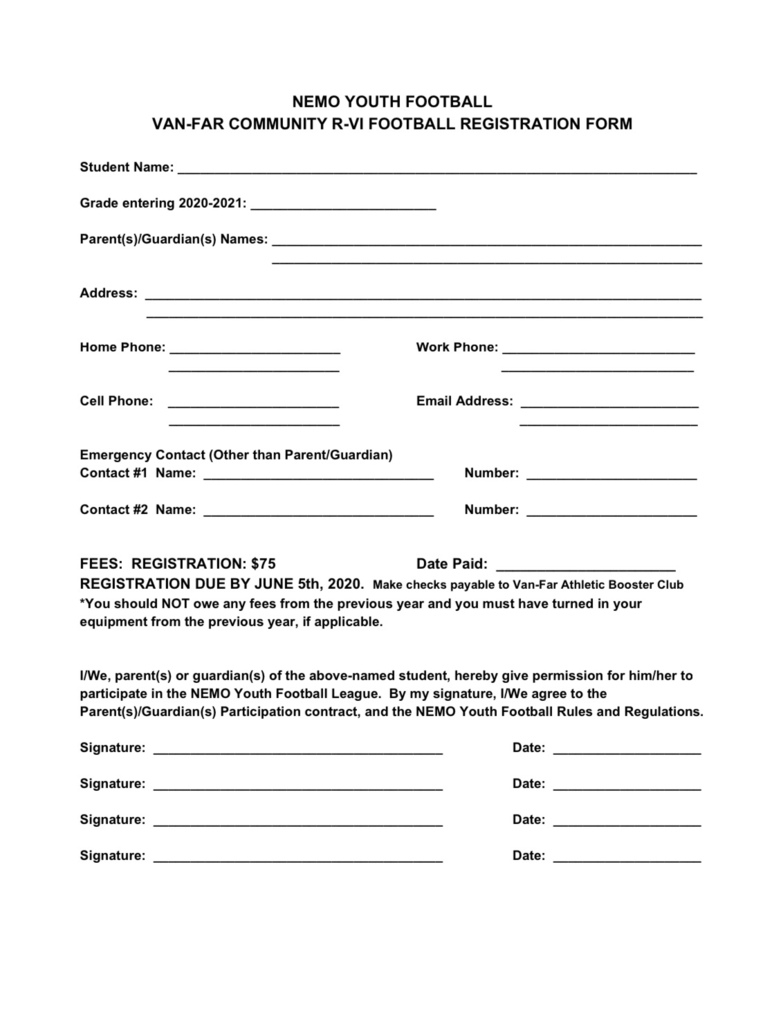 Van-Far Tribe Parents: There will be a survey coming to your email regarding input needed for our return to school plan over the next couple of days. We welcome your input and appreciate your support! #onetribe

July 18 is the Todd Cutright/Van-Far Cruise Night. Gate donations from the evening will be donated to the Van-Far Booster Club. See the flyer for more details.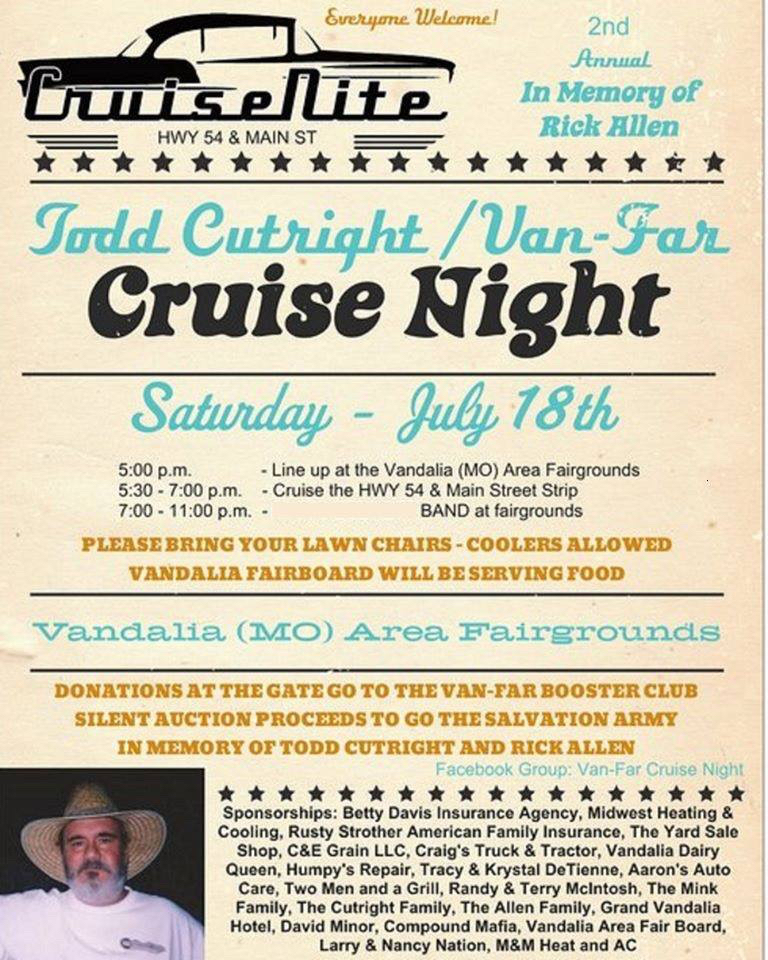 The following link contains the 2020-2021 elementary school supply list for Pre-K through Sixth Grade.
https://5il.co/hmzo

Weights and Conditioning for all junior high girls will start July 7th. We will meet on Tuesday and Thursday for the month of July from 7:30 p.m. to 8:30 p.m. at the high school weight room.

Reminder that our offices are closed through the month of July. If you are needing a transcript sent, you need to contact the office by noon tomorrow so we can have time to get them sent.

The elementary office will be closed for the summer from July 1 - August 3. If you need to pick up yearbooks, return or pay for library books, or have other business to take care of, please do this by June 30. Wishing you a safe and happy summer!

Friday, June 26 is our last day for the summer food program provided by Van-Far. Starting July 6, the YMCA will be offering food service at their facility. See the flyer for more details. Plan to take advantage of this opportunity for our community.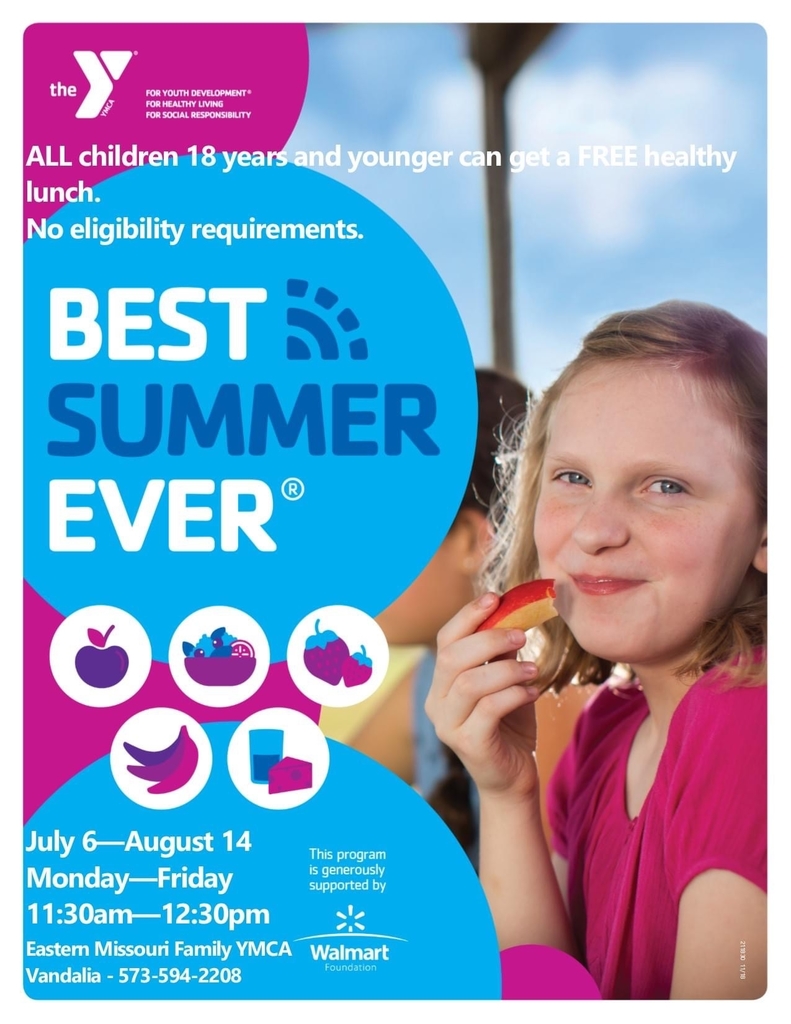 Reminder that the High School Office is closed in the month of July. If you are needing to request a transcript be sent, please contact us before June 30th.

More amazing artwork done by Jennifer Young! Thank you again for sharing your talent with our school! Can't wait for our students to see this in person!! You have been blessed with talent and thankful you shared it with us!

Project Prom will be moving to the Catholic Hall instead of the fairgrounds tomorrow night. Time will be the same, 11:00-1:30 a.m.

Thank you to an anonymous donor for providing snacks for our summer lunches this week!! We appreciate your thoughtfulness and know the kids enjoyed them!!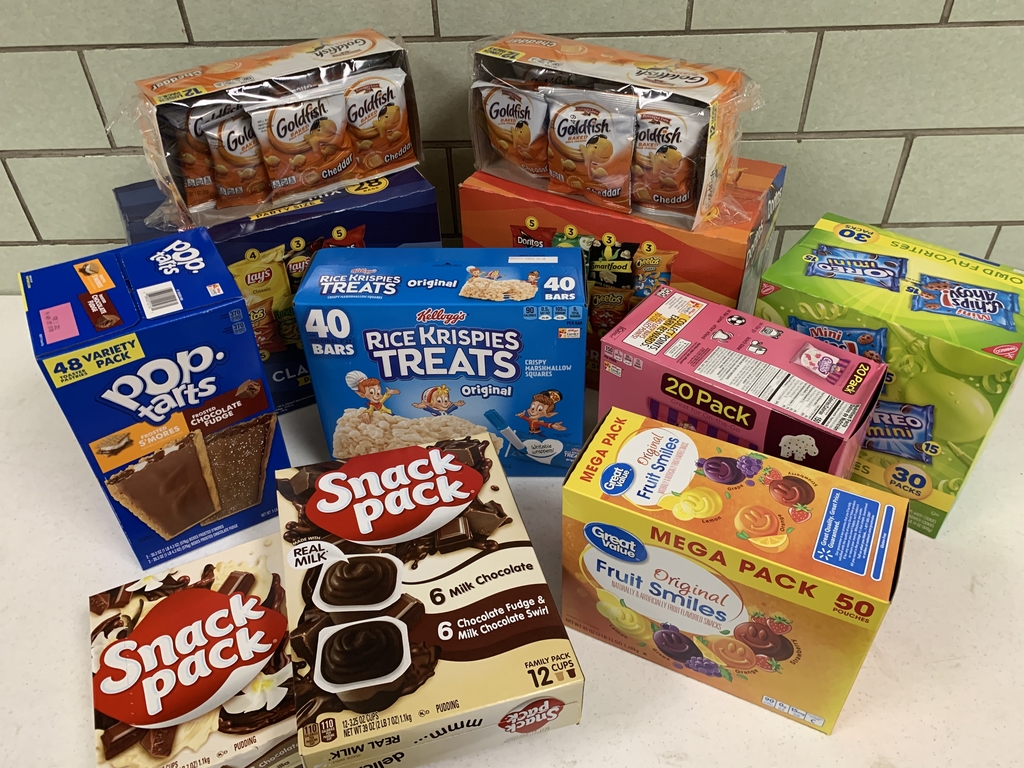 Thank you bus drivers for another successful bus inspection! Transportation director Charles Stroker and crew keeps our kids safe!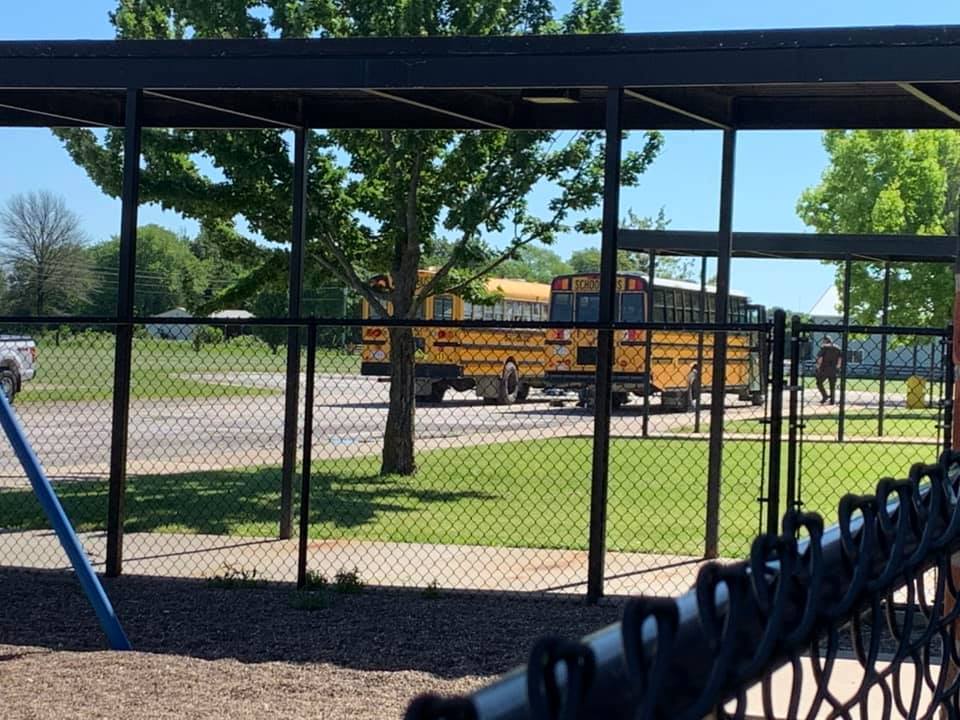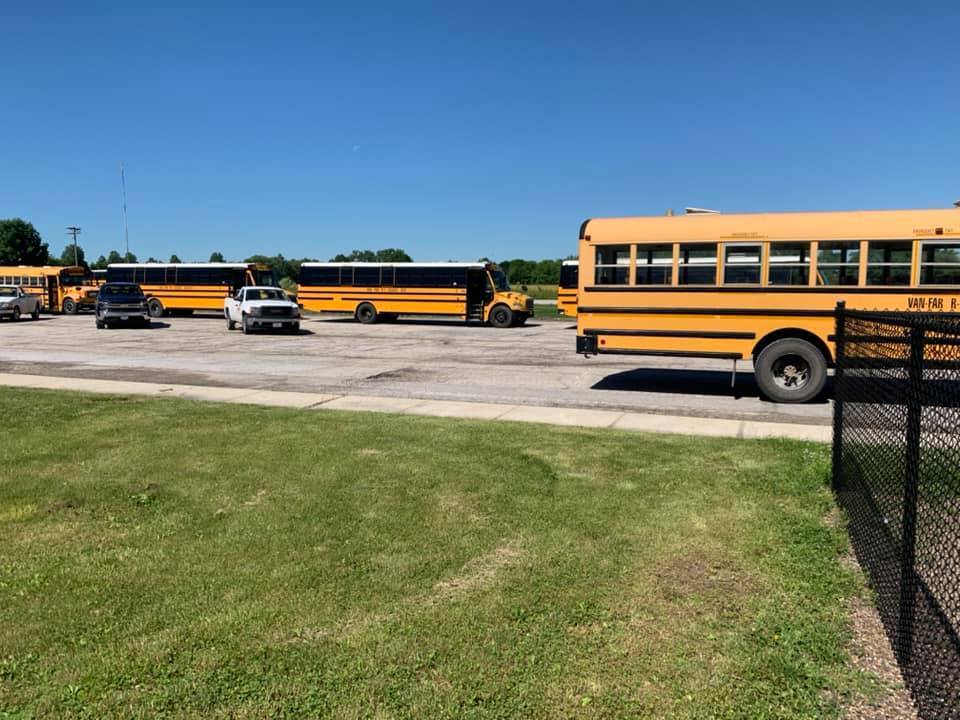 More thanks to give- Big thanks to Mike Smith for coming to speak tonight to our seniors and to Mr. DeGrave for reaching out to get him here!

Special thanks also to Gayle Jones, Sam Utterback, and Becky McCurdy on making the Senior Video and organizing awards!